Are you considering going into public ministry? If so, what are your motives? Power? Fame? The acclaim of men and women on a local or global scale? Generally speaking, these factors aren't the primary reason. But overtime, they may draw one away from the focus of sharing Christ. Perhaps you have no desire for public ministry at all, but you do know someone who is. This is what you or they need to know.
Giftedness and character
It is often emphasised that pastors and elders must be able to teach. Evangelists are required to accurately, boldly and clearly present the Gospel to all people. Apologists must be able to build coherent and persuasive arguments to defend the faith. However, giftedness must not be esteemed above character. One is not more important than the other; they must co-exist.
Although 1 Timothy 3:1-7 refers to pastors and 8-13 deacons, there are some vital characteristics which are relevant for the other areas of ministry.
The saying is trustworthy: If anyone aspires to the office of overseer, he desires a noble task. Therefore an overseer must be above reproach, the husband of one wife, sober-minded, self-controlled, respectable, hospitable, able to teach, not a drunkard, not violent but gentle, not quarrelsome, not a lover of money.

1 Timothy 3:1-3
Necessary considerations for public ministry
Remembering that you have a noble task (1 Timothy 3:1). It is a commendable work; a privilege that ought not to be taken lightly. Thus, your character must align with the weight of your task and the glory of the God who you serve through it.
You must be above reproach and blameless (1 Timothy 3:2; 10). Are you somebody against whom no charge can be made against your character? This speaks of integrity, never being found to be walk in a manner inconsistent with your faith both in public or private.
You must be loyal to one spouse (1 Timothy 3:2). This not an obligatory requirement to be married, but where so, you must be faithfully devoted to them and them alone; not leaving any room for that loyalty to be compromised or unnecessarily tested.
You must not be a lover of money (1 Timothy 3:3). Take care not to fall prey to the lure of materialism, money or an elevated socio-economic status. Public ministry is not a means to your gain (as characterised by the false teachers Paul warns Timothy about (1 Timothy 6:3-7). Be deeply passionate about God's own glory and pointing others not to yourself, but to Christ through your work.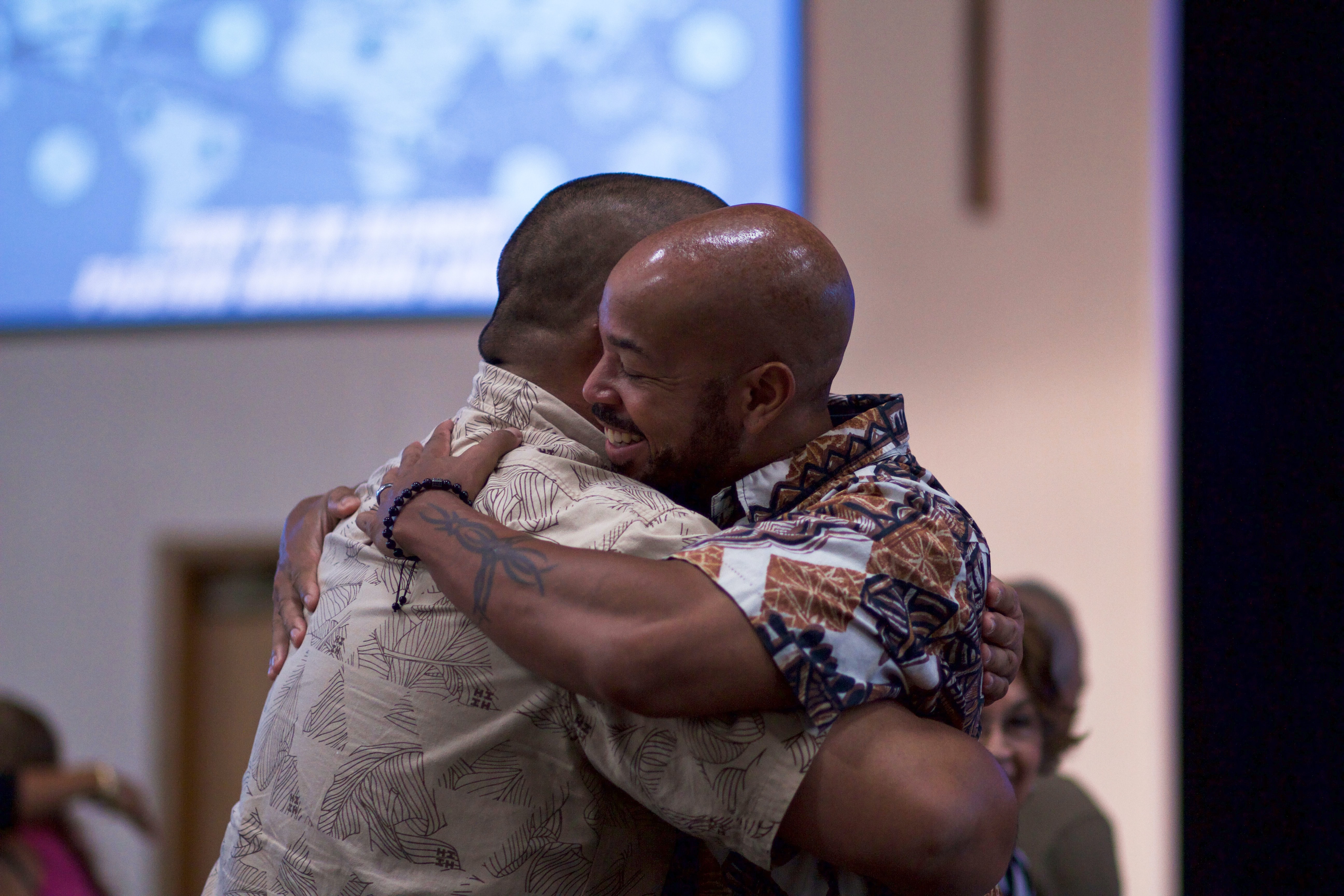 Be accountable to others
The standard of giftedness and godliness required in leadership is immense. This means that accountability is vital. Firstly, spending time with fellow ministers, especially those who are more seasoned and older than yourself, will help you to improve at your craft. You'll be sharpened by loving criticism of those who are in our area of ministry through their experience and skill.
Accountability also helps to live with integrity before God. You may be gifted, you may be of noble character, but you're also human. You are not exempt from temptation, nor are you immune from sin. Humble yourself and acknowledge your weaknesses, make every effort to guard against sin at all costs by creating the necessary barriers for yourself and fleeing from positions of vulnerability. You are responsible, but you don't have to go about alone. When plugged into the life of a local church other forms of fellowship, others can share your burdens. Confess your sin privately to God (1 John 1:9). With discretion and wisdom, confess in the presence of fellow believers, thus breaking the power of secret sin whilst having others support you in prayer (James 5:16).
As iron sharpens iron,
so one person sharpens another.

Proverbs 27:17
Therefore encourage one another and build one another up, just as you are doing.


1 Thessalonians 5:11
Public ministry in any capacity is not a light task. Giftedness and character are paramount. These may be further cultivated when making yourself accountable to others. Their aid may also help to guard against sin and rightly respond should you fall, but the responsibility is ultimately yours. Without divine enablement through the Spirit of God and the grace of God, you are in great jeopardy. So keep watch, be steadfast in prayer and remain dependent on God rather than yourself or others.