As things open up from July 19th, and many of us settle into new routines, let us continue to, or begin to, prioritise reading the Word of God as our daily bread. As "the Scriptures say,
People do not live by bread alone, but by every word that comes from the mouth of God.

Matthew 4:4 NLT
The Bible is the "word that comes from the mouth of God", for "All Scripture is inspired by God and is useful to teach us what is true and to make us realise what is wrong in our lives. It corrects us when we are wrong and teaches us to do what is right. God uses it to prepare and equip his people to do every good work" (2 Timothy 3:16-17) The phrase "inspired by God" literally means "God breathed".
We should have this at the forefront of our mind when we consider how much time and energy we will put into reading the Bible.
Bible Reading Benefits
Hearing the Word of God, by reading it, or listening to it, has many benefits to us. Here a just a few:
"Your Word is a Lamp to my feet and a light to my path"

Psalm 119:105
We need God's Word to navigate this life successfully. God's Word guides our next steps, and gives us wisdom to make both daily and longer term decisions. We may find a Scripture that speaks directly to our situation, or become more wise (able to make good decisions), by regularly reading the Word. It also teaches us which decisions to avoid (see Proverbs 6:23).
"Forever, O Lord, Your word is settled in heaven [standing firm and unchangeable]."

Psalm 119:89
It is comforting to know that no matter what changes around us –  be it our personal circumstances or the values of our culture – the Word of God does not, cannot change. It is a sure and unshakable foundation – the only one that we should build our lives on.
"The seed is the Word of God"

Luke 8:11
The only way to be fruitful and productive Christians is to allow God's Word to be planted in us and to do it. (See Luke 8:4-15.) We cannot produce fruit without first having planted seed.
"He is a rewarder of those who diligently seek Him."

Hebrews 11:6 NKJV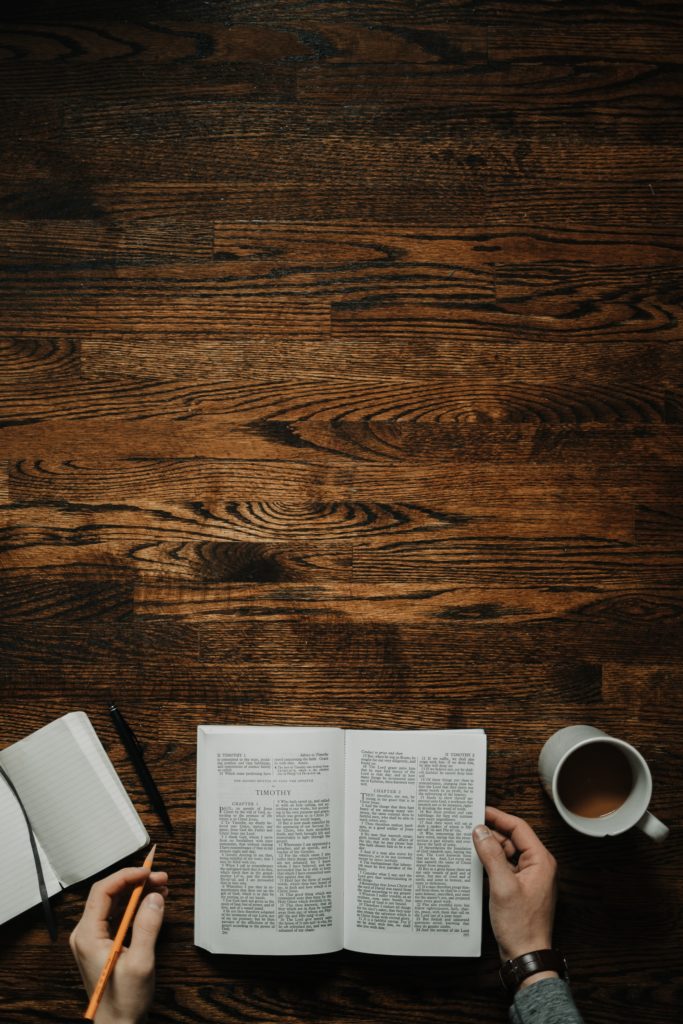 God rewards the effort and commitment required to read and study His Word
"And take the helmet of salvation, and the sword of the Spirit, which is the word of God"

Ephesians 6:17
The Word of God is the only attacking armour listed in Ephesians 6. In Matthew 4 Jesus fought against temptation using the Word of God. When we face temptation and adversity, which we will, we can use the Word we are familiar with to fight.
"Like newborn babies, you must crave pure spiritual milk so that you will grow into a full experience of salvation. Cry out for this nourishment"

1 Peter 2:2 NLT
We cannot expect to mature as Christians if we do not hear the Word of God regularly and as a priority.
"How can a young man stay pure? Only by living in the Word of God and walking in it's truth"

Psalms 119:9
God's Word cleanses us and causes us to live holy lives.
"Having been born again, not of corruptible seed but incorruptible, through the word of God which lives and abides forever"

1 Peter 1:23
We are all drawn to Jesus by the Holy Spirit through the Word of God. The more we read the Bible, the more we will be able to shine Christ's light to those around us. (See John 1:4, 2 Corinthians 4:4-6.)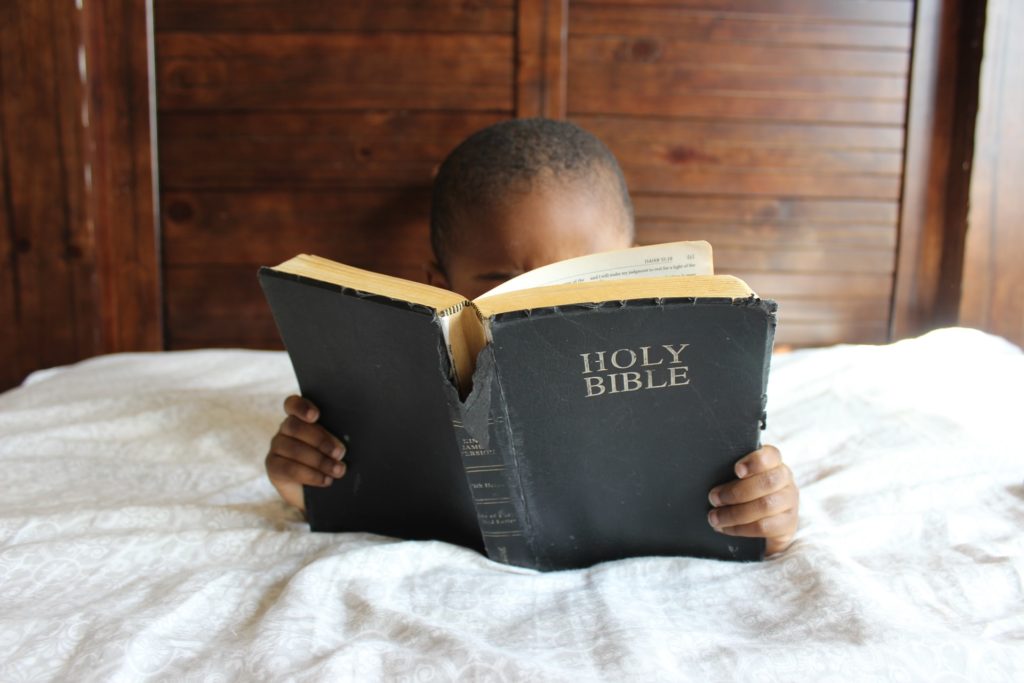 How To Read the Bible
Well, first you need a Bible. I like to use a study Bible as I find the notes and references useful. If you do not know which version of the Bible to get, or want a change, a wide variety of versions – in English and other languages – are available on YouVersion's free Bible app. I like to listen to the Bible using the Dwell App and was thrilled when they recently added the read along function. There is a cost to use the full version but the free version is a useful preview.
Quality vs Quantity
It is certainly important to read through the entire Bible, and doing so can be a good place to start. There are many Read-Through-The-Bible plans to choose from. My mum advised me to and start with the Gospels, the Acts of the Apostles, a selection of Psalms, and Proverbs, and this works well as a springboard. There are 31 Proverbs so they can be read one a day over and over.
Building a discipline takes time. If you miss a day of your reading plan you could read double to catch up, or pick up where you left off. Sometimes I read a days reading for more than one day before I move on. Either for understanding, or to let it sink in more. It is about building a good habit, not finishing fastest.
Read or listen to the Bible with something to take notes on portions of Scripture that particularly stand out, things you do not understand, and anything that comes to mind as you hear the Word. It can be useful to look back over these notes and reflect on them. I used to use pen and paper, but now use my computer so that I can more easily search through my notes. Find whatever works for you.
Making It Stick
It can be good to agree with a friend to complete a book of the Bible or a reading plan over the same time period. In advance, you could arrange a date to discuss what you have each read. This gives an added incentive to keep up the habit and make good progress before the meeting.
Schedule a reasonable time to do it, and stick to it for as long as it works. If it does not work, move it. If you have an irregular schedule then look at the month ahead and schedule times that will work for you. Just like you might with an important appointment you do not want to miss, you could put your scheduled time in your phone's calendar, ideally with an alert.
Whether you read the Bible in morning, in your lunch break, or before bed, be sure to pray about building a Bible reading habit before you start and as you go along. God is faithful to keep what you have committed to Him (see 2 Timothy 1:12). We can be confident that as we commit to it we will begin to truly enjoy it. Like David, we will say of God's Words: "They are more desirable than gold, even the finest gold. They are sweeter than honey, even honey dripping from the comb." Psalms 19:10 NLT.