Jehovah Jireh – the Lord who sees beforehand and provides
With two thirds (66%) of adults in Britain reporting their cost of living increased in the past month, rising energy prices are a growing factor in the squeeze on household budgets. With a rise in living cost, the current financial climate can breed uncertainties about the financial future. Many of us are able to work for most of our lives because God has provided wonderful opportunities to earn a living. We may not always work in a job that we particularly love (some do!), but out of our obligation to provide for our family and to be a contributing member of society, we endure each day, doing whatever God has given us the opportunity to do. As Christians, we know we are to do all things unto Lord and not for man (Colossians 3:23) and should have an attitude of gratefulness as we work. Why, then, do so many of us fear about the money we earn each week? There is the fear of losing it, or the fear of not having enough—perhaps the fear of whether we are investing it properly or fear of not being able to pay our debts. What is driving this fear, and how do we silence it? This article is for the person going through financial stress or hardship.
Financial peace is yours
One thing I learnt around 5 years ago is that the money I make is not my own, but the Lord's and He has given me stewardship of His money. Therefore, if I am only a "keeper" of said money, I can rest assured that God will take care of what is His! However, it is up to me, to be responsible with what I have personally been given stewardship over. What is also important as Christians, is to eradicate the "poverty mindset" that we should live in lack and also the "materialistic mindset" that we are entitled to everything, but rather through Christ we are fully equipped to live a dynamic financial life (Philippians 4:12-13). More importantly, amid our financial challenges, do we try to still give generously? Be it your tithes, church offering, a £1 donation to a foodbank, buying a sandwich for a homeless person or volunteering your time to support an elderly person with their garden, let us continue (where possible) to be cheerful givers.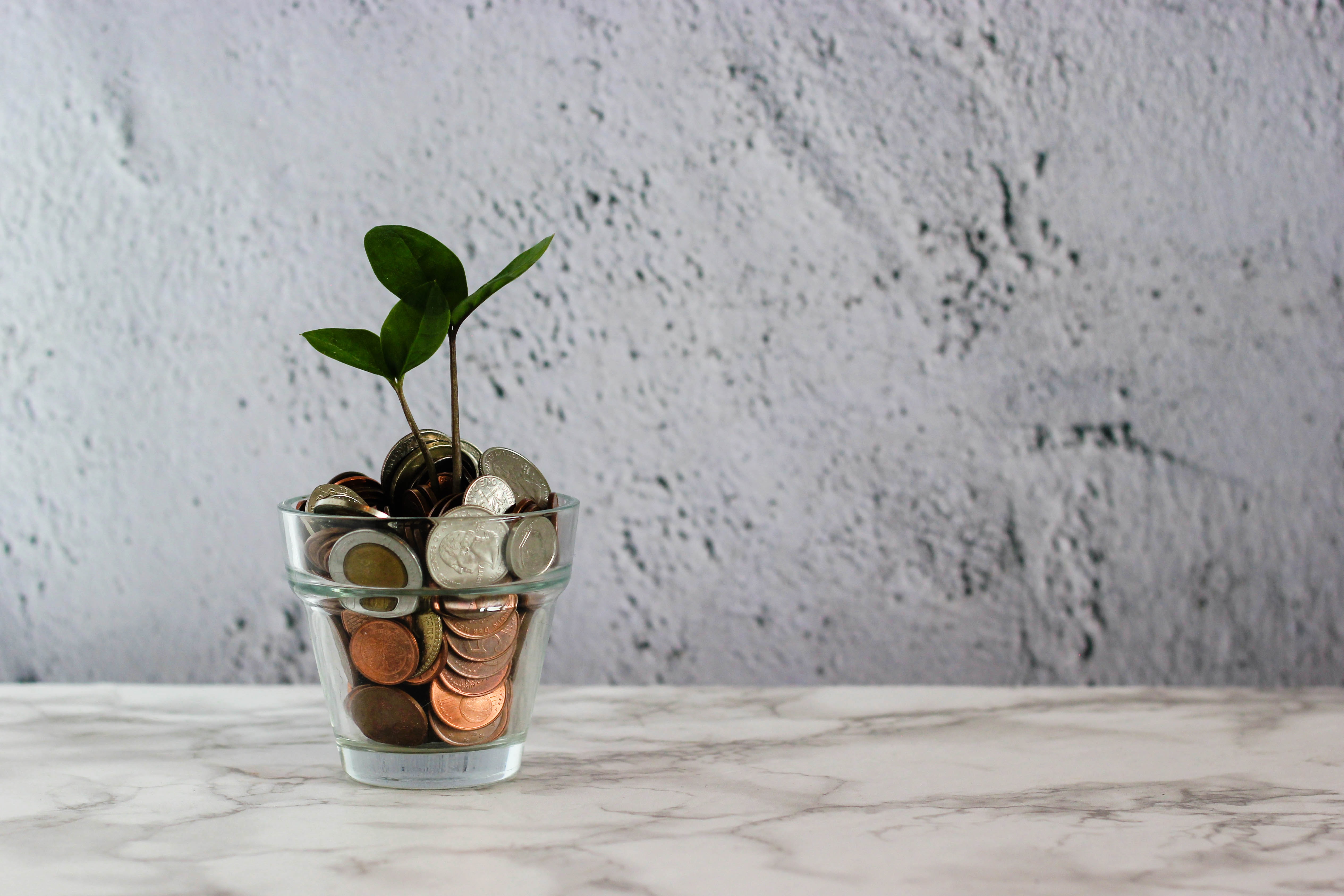 Financial freedom is yours
I assure you that this present suffering is only temporary, our finances do not have to steal our peace or joy. What the world did not give, it cannot take away. Where possible find a safe space to be transparent about your financial journey be it in lifegroup, a spiritual mentor, family and/or friends or even Christian financial charities such as CAP. Talking about finances is the beginning of surrender and a step towards freedom, as you hand over your cares to the Lord to carry the weight you were never meant to alone.
Useful financial tips
Speak life over your finances and change your financial language
Start and Maintain an Emergency Fund
Stay Disciplined > accountability partners can help keep you in check
Don't Spend More Than You Make
Small Savings Add Up – Don't Underestimate the Small Changes
Plan for Large Purchases > avoid impulse buying
Create a Budget Plan and Track Expenses using Excel sheet/book (Monzo or Revolut card are useful for monitoring spending)
Monitor Subscription Services > do you need everything you subscribe to?
If you drive, compare petrol price using petrolprices app also consider car sharing to split petrol prices and combining with public transport use
Subscribe to "Lookaftermybills" to receive regular updates on how to save money
I hope by reading this that you understand our financial wellbeing is influenced by the spiritual and physical actions we take. Though there be "financial crisis" and anxiety/fear may be thick in the air, trust that you serve a God who will provide your daily bread (Matthew 6:11). Whilst we strive to earn more money, get a promotion, pay our bills let us remember to store our treasures in heaven and not on earth (Matthew 6:19) and continue to walk in the will of God. Friend, remember it is God's will to provide for you, so continue to be specific in your requests whilst giving thanks (Philippians 4:6-7). And finally, in your prayers remember the needs of others when praying for financial breakthrough/increase.