Between contacting the adoption agency and actually bringing my children home, there was a time of preparation. It's like being pregnant, having almost nine months to prepare your home, your heart and your mind. There are books to read, and in our case, classes to attend. We had almost a year between initial enquiry and our children coming home. We prepared a room for them, and it's done with love. You only have to search on Pinterest, looking at pictures of nursery rooms could easily be a full-time job! Then there are the other details, so much preparation that 9 months or a year are quickly filled. In a similar way as to how we were prepared a year before meeting our children, In Ephesians 1 we see that God had prepared for us. He has chosen us, called us and brought us into His family.
Even if you don't feel it, God is still working
When all the 'behind the scenes' preparation was done, we spent two weeks getting to know our children, spending more and more time with them, doing things with them, becoming closer and becoming a family. They had to learn to know us before becoming a part of us. Often God works in us for a long time, showing us more and more who Jesus is, showing us our need of a Saviour, calling us, drawing us closer to Himself, pouring out His grace in our hearts. Often we look back at this time of preparation in our life, and we marvel at the lengths our Heavenly Father went to, in order to show us how much He loved us. We look at Christ's sacrifice, and His amazing love for us, and we know it's all for God's glory. So much of that is 'behind the scenes', and so much is still unknown to us, but we know that even now, Christ is preparing our heavenly home for us, "our mansions in glory and endless delight".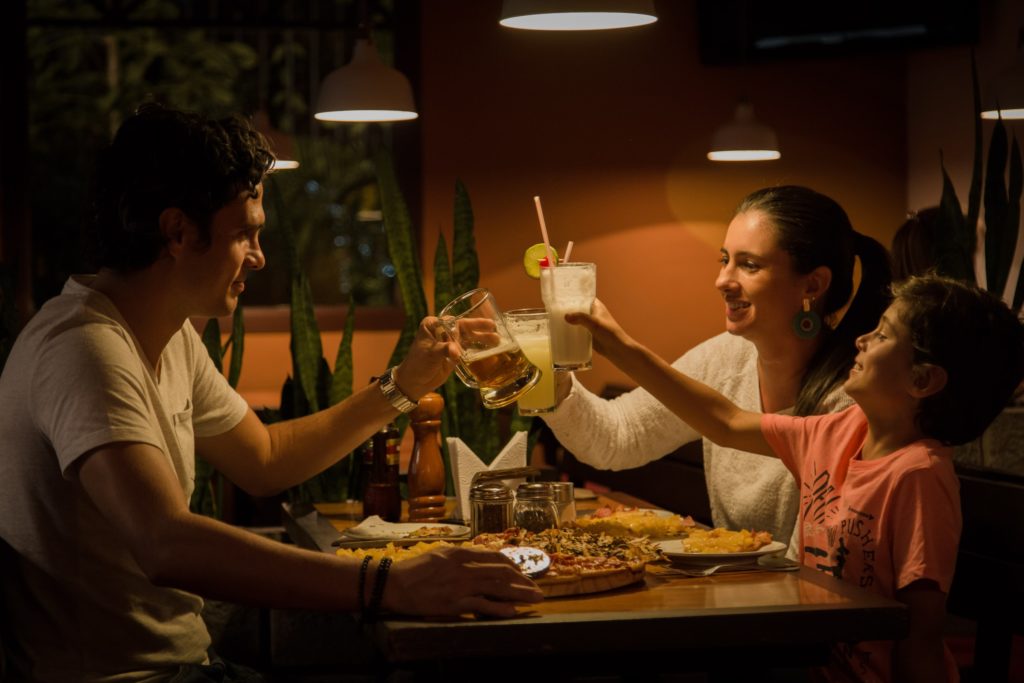 My children are beautiful, funny and sweet, especially when life goes their way. Did we know this before they came to us? No, we had no idea. We knew a little about the trauma they had been through, we knew some of their likes and dislikes, we knew a little bit about their personalities. Thanks to our training, we knew some of the difficulties that might arise. We prepared ourselves as best we could, determined to love them no matter what. We prepared for them, wanting to bless them, using our human wisdom and prudence. As sinful, finite creatures, we often make mistakes. In Ephesians 1:8 however, we read that our Heavenly father has abounded towards us in all wisdom and prudence. Our Heavenly Father God also prepares good gifts for us, redemption and forgiveness (Ephesians 1:7). Why? Because we were such good children, and deserving of all His gifts? No, verse 5 tells us, because of His good pleasure, to the praise of the glory of his grace.
When God says "no"
Do you know what the most beautiful in this is for me? God knew us, He knew our hearts, knew everything about us. He knew that we would often despise His gifts, especially when He answers our questions with "No", or "Not yet". Young children struggle to hear 'no', and children with a traumatic background even more so, as it feels like a personal rejection of their entire being. Making a wise, prudent decision to not give our children chocolate doughnuts for dinner can cause huge meltdowns, as they feel rejected, unloved. As adults, we know better, we know we are doing what is best for our children. Have you ever felt forgotten, rejected by God, because He closed the door to your wonderful plan? He knew better, He did what was best for us because He loves us and cares for us.
So with Advent just beginning, now is a wonderful time to prepare our hearts and lives to remind ourselves how He has made us accepted in the Beloved, in whom we have redemption through His blood, the forgiveness of sins, to be filled with the Spirit, to receive God's blessings and to think about His grace.