This past month has brought to the forefront the racial injustices which continue to plague our world. The dehumanisation of black lives has captured worldwide attention. Such painful realities can overwhelm us with a deep sense of helplessness. Thankfully, there is hope.
Pilgrims on this Earth with a Duty to Represent Christ
The New Testament identifies believers as foreigners to this world (1 Peter 2:11), temporary residents of the Earth with their citizenship in Heaven (Philippians 3:20). Our lives are governed by the culture and practices of God's Kingdom. We live with a heavenly perspective, setting our hearts and minds on things above (Colossians 3:2). This does not absolve us from the responsibility of pursuing justice in this world. Contrastingly, it further fuels our motivation to fight for justice because the Spirit of Christ is stirring our thoughts and affections heavenward where our compassionate Lord and Saviour is enthroned. Although His chief mission was to seek and save the lost (Luke 19:10), He did so whilst serving others, caring for the vulnerable and with a heart for ethnic reconciliation.
A Different Motivation for Racial Justice
With our citizenship in heaven, our motivations for pursuing justice differ from those of the unbeliever. We do so with our supreme joy made full in living in obedience to God's commands as a result of our regeneration. Therefore, we strive to see racial injustice eradicated as we are driven by the greatest commandment Christ gave to His followers.
The Greatest Commandment
Jesus was repeatedly confronted by Pharisees who reeked of self-righteousness as they challenged His teaching credentials. One example is captured Matthew 22:
Teacher, which is the great commandment in the Law?"And he said to him, "You shall love the Lord your God with all your heart and with all your soul and with all your mind. This is the great and first commandment. And a second is like it: You shall love your neighbor as yourself. On these two commandments depend all the Law and the Prophets."

– Matthew 22:36-40
These two commandments are derived from the Mosaic law instituted by God to Israel, marking them out as His covenant people. The law is God's means of reflecting His image (Leviticus 19:1-2). Therefore, God's holiness is manifested in the observable obedience to these two commandments Jesus gives us. You cannot fulfill the first when bypassing the second; to love God is to love your neighbour. The display of neighbourly love vividly captures the Imago Dei (image of God), reflecting His character and His holiness.
What does this mean in the face of racial injustice? It means engaging in the effort against it and ensuring that the dignity of God's image-bearers is protected as we push for reform in the structures that perpetuate systemic racism. It means educating ourselves, ridding our minds of racial bias and comforting those who are impacted by racial injustice. Christ taught us that all those we encounter are our neighbours. Accordingly, we must set aside prejudice and overcome racial barriers to show neighbourly love and compassion as beautifully communicated in the parable of the Good Samaritan (Luke 10:25-37).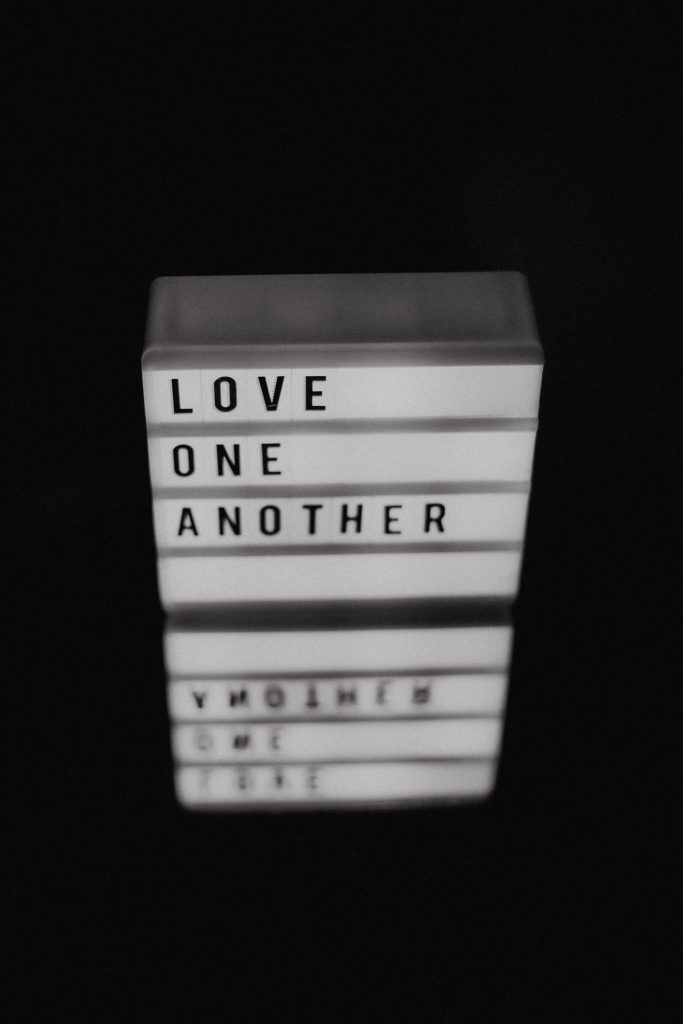 A Present Hope
The mandate of the believer is to be compassionate to all those we come across especially in the face of injustice. This alongside the global solidarity against racial injustice ignites a matchstick of hope within me. At the time of writing this article:
Protests have been held across the globe from Dakar to Tokyo and Sydney.
Petitions calling for justice for Breonna Taylor have reached their penultimate stage of their goal.
Judges have decided that there is probable cause for the court to pursue a murder trial for Ahmaud Arbery's lynchers.
Derek Chauvin, the officer accused of killing George Floyd, has been charged with 2nd degree murder, an elevation from the former charge of the 3rd degree.
In many homes and communities, people are engaging in important conversations, addressing deep-rooted perceptions of race and racial biases that they may subconsciously hold.
More people are actively choosing to be anti-racist rather than merely non-racist.
This gives us a meaningful, tangible hope.
An Eternal Hope
For behold, I create new heavens and a new earth,

And the former shall not be remembered or come to mind.

– Isaiah 65:17
God is working through global efforts in the fight against racial injustice, but the encouragement doesn't stop there. God has given us eternal hope. In the life, death, resurrection, and ascension of Jesus Christ, we have been born into a new and living hope. One which is imperishable because it is reserved for us in heaven. This hope is gifted to us by the mercy of God. The preservation of our hope is not our own doing, but by God safely keeping us through faith until the second coming of Jesus. (1 Peter 1:3-7). In this knowledge and beautiful revelation of the Gospel, we have full assurance He will see us through all sin, pain, suffering, and hurt, including racial injustice. The injustices are temporal, as Apostle Paul states in Romans 8:18, the present sufferings are not worth comparing with the glory that will be revealed to us. Christ is coming to bring all things to perfection with the creation of the new heaven and the new earth, where we will dwell with our Lord, where there will be no pain, for the former things would have passed away (Revelation 21:1-8).