It's Valentine's day and we've already been inundated with adverts, vouchers and special offers of gifts for that special someone. But what if we don't have that person to share this occasion with? How do we handle this day?
Being single as a Christian can be sold as the best thing in the world, a blessing. While there are many positives, it doesn't stop us from feeling lonely. We can still have longings, moments of despair and envy towards others experiencing what we desire. Single Christian, I want you to know that it's okay. Here are some tips to deal with loneliness this valentine's day:
Get it out – Be honest
We are so afraid of saying that we want a spouse, a life partner or significant other. So often do we use platitudes like "it'll happen when it happens or God's timing is best" as a cover for how we truly feel. Yes, His timing is best because He does know our future and our lives are in His hand but, it's still normal to be a little anxious. Remember, what we are seeking is not simple or easy to come by. We are asking for God's best for us when we pray for a spouse. Marriage is a sacred covenant (Mark 10:9). So try to express your true feelings as often as you can to God because He sees you, knows you and understands (Isa. 41:10).
God Gives Hugs
If you're feeling lonely, know that God gives hugs, only ask (Deuteronomy 33:27). He's not so far from us, that He won't hear us when we call on Him. He doesn't just care about the big things, but also the little things that matter to us. God has also given us a community through the church, fellow believers and even family, who can give us a hug when we need one. If you find yourself lacking a community, seek and ask the Holy Spirit to guide you to the right people and place. You are never alone.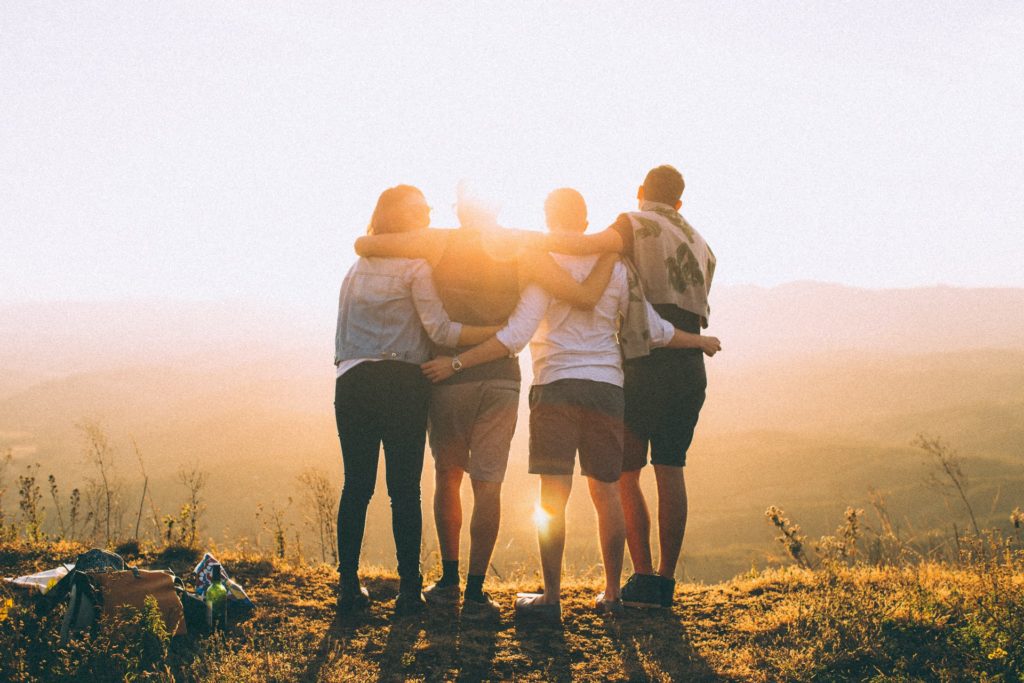 Only God Satisfies
Remember that if you're feeling an emptiness within at this time, it's not the role of a partner to fill it. That spot can only be filled by God. So spend time in God's presence and ask God to help you. Our expectation for something we have asked of God tests our faith. Ultimately it should draw us closer to Him. However, instead of drawing closer, we find ourselves growing distant. As we go through another single valentine's day, another lonely winter or solo trip to a wedding. These moments can add pressure on our expectations for the provisions of God. But the thing we believe God can provide should deepen our reliance on Him as we seek Him first. It's only God's love and our embrace of that love that can fill the thirst within. And we can only love from a place of love. We love because God first loved us (1 John 4:19).
Do Things That Make You Laugh Or Make You Happy.
Use the time to celebrate yourself and show love to others (1 John 4:7). Instead of focusing entirely on the lonely feeling that valentine's day can sometimes create, spend the day having as much fun as you can. Embrace love for it's beautiful effect and remain hopeful for the future to come. Christian, more than anything, our desire should be God above all else.