Like many around the world, my first sexual encounter happened far sooner than it should have. I was maybe 4 years, in Nigeria, when a group of neighbours intervened during an encounter In the back garden. They stopped an older neighbour and me from 'playing around.' I didn't know what this neighbour was doing to me but I remember being stopped, being told it was wrong and being punished for it. He was punished too but was giggling, he didn't take it very seriously. Even though I was only 4 years old, I vividly remember being shocked and confused. I remember being ashamed, and that shame felt like I'd just been stung by a bee.
In a recent book, I read 'What Happened To You? Conversations on Trauma, Resilience, and Healing' the authors raised a central point about how the earliest experiences we have can shape us in ways beyond our imagination. This article explores what the Gospel has to say about trauma and sexuality
A year or two after, my whole family would move to the UK to start a new life. My young mind buzzed with excitement at what might lay in London. That early incident lay dormant most of my early life, I just never visited that basement. I had an ordinary childhood, played sports, loved music and enjoyed making people laugh. I became a Christian at 13 years old at a church in southeast London. That was the first time I heard the Gospel presented to me. The pastor articulated it persuasively and I was hooked. I became aware that I was a sinner in need of saving.
I believed the claims he made about Jesus, his death, his burial and his resurrection; I remember walking forward to be prayed for, excited at the prospect of actually becoming a Christian. At that time, I was also very attracted to the idea that the Gospel might free me from lustful thoughts about women that were starting to develop in my mind as I was going through puberty and had recently discovered pornography.
Falling in Love
The next chapter of my life was about love, I fell in love with many things, sports, music and politics, these were pure loves that greatly enriched my life. I also fell into a toxic love with Pornography and built a very unhealthy habit of watching things no child really should see.
Later on, I would fall in love with my now ex-girlfriend, however, my addiction to pornography at the time meant there was always a sexual undertone to my thoughts about her. I struggled to see her as a full person and not just an object of desire and lust. However, she was kind to me. She taught me so much. How to open up, laugh and be empathetic. The truth is, I believed I would marry her and so when the relationship ended abruptly, it was very shocking to my system.
I remember feeling devastated and lonely but having no real way to express it. I told friends I didn't care and that I had moved on but the truth was, I was hurting and in lots of pain. As a natural planner, I felt as though I had been building a pretty good life up until then and my break-up meant this was no longer the case. I had made an idol of planning and building a life that looked good to other people and the failure of this relationship was devastating to me. Even though I loved this girl, I struggled to connect emotionally, largely due to all sorts of images that would often rush through my mind.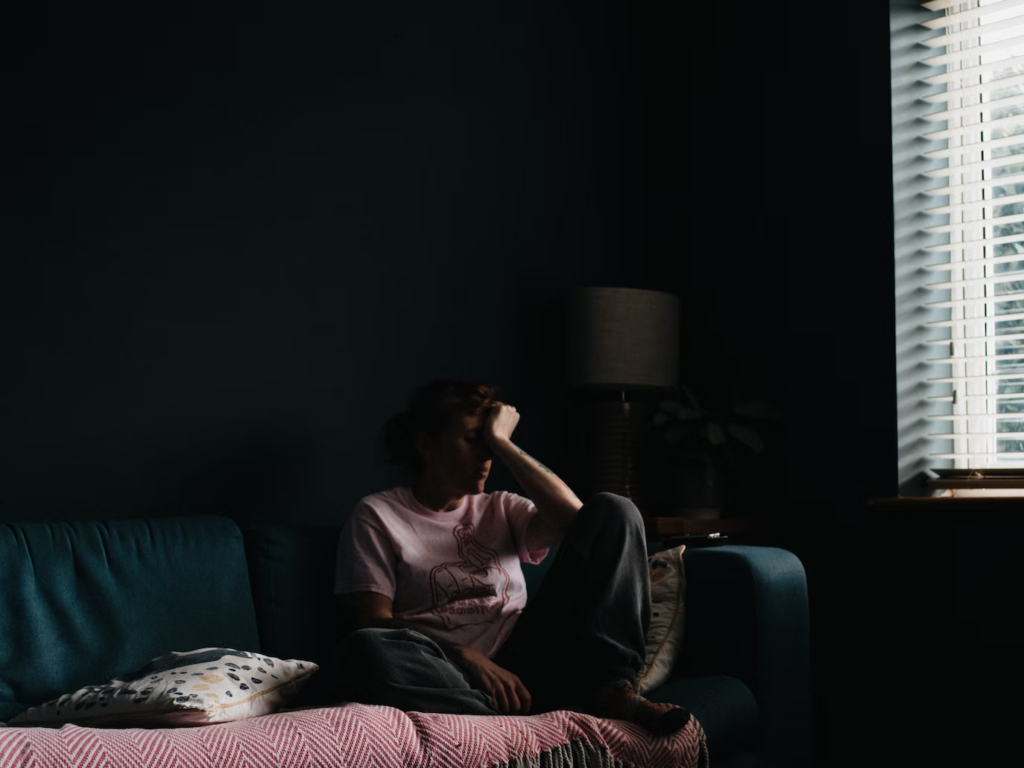 At the same time, a parallel plot was developing, the earlier, played-down incident was growing in my mind as I became increasingly lustful becoming emotionally open and vulnerable with people of the same sex. It would spill over into indecent thoughts, desires and acts which after sobering up, I would be deeply ashamed of. This would lead to a shame cycle which made me more and more lonely even whilst being surrounded by amazing people.
What was odd about this was, even though I would speak to God about everything, I wouldn't bring this up to him. I felt the same flavour of shame I knew all too well from when I was younger and had that earlier incident. This was one area of my life I refused to share with God or to expose to his light. I would often tell myself "well I like girls more than all of this other stuff so I guess it doesn't matter." This was a distortion of confession and an attempt to stay in denial and subsequently locked up in a cloud of shame, regret and very low self-worth. It was odd because as I grew up, I was building a strong reputation and achieving so much whilst feeling sad, empty and largely worthless. I believed that God was ashamed of me and prayer started to slowly cease. I didn't feel like I could rely on people because of betrayal and naturally pushed away people who loved me. One of the first people I opened up to, secretly recorded the conversation and shared it with a few other people behind my back. I remember the taste of betrayal, driving me into more secrecy and distrust of the very people who loved me.
The Re-energised Gospel
That early chapter was one of shame.
As I grew older, my understanding of God's grace also greatly evolved. God's grace is not simply forgiveness but empowerment to see yourself the same ways he sees you. Part of doing the work as we reach adulthood is to revisit past trauma, connect the dots and allow God's spirit to deeply minister to us.
As I've spent more time with God and in an authentic Christian community, I've begun to have a much clearer sense of what God may be doing in my life and what lies I may have traded for his truth. I know many people are where I was and part of my journey is the share my deep shortcomings so that others can and may find freedom.
I remember when I first prayed about all of this, I had so many questions for God. Why did I experience what I did at such a young age? Was I made this way? Why could he not just keep my life simple and clear? Why all these side roads and distractions? On some of these questions, there has been significant progress but I also don't have the answers to all of them. However, there is one thing that can give us hope
All things work together for good to them that love God, to them who are the called according to his purpose. Romans 8:28.
This means that God, in his divine providence, uses all things, even traumatic experiences, to achieve his unique goals on this earth and beyond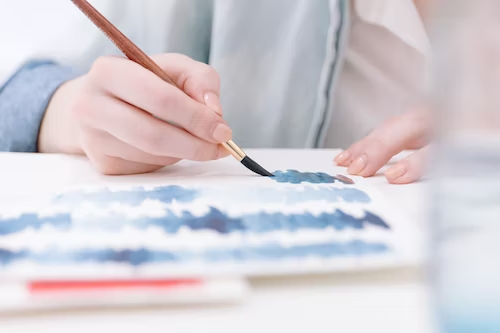 I have made some grave mistakes in my life, offended some people, and committed acts that I wish I could rewind time to undo, however, none of us gets a chance to go back in time. Somehow God uses all of our shortcomings to mature us, grow us and make us more like him
He offers rest and peace that surpasses all understanding (Philippians 4:7) but it requires we make an exchange (1 Peter 5:7). I always understood this theoretically but struggled to hand this area of my life over to him. My worries were about, being seen through a lens that made me look weak, what would happen to my future wife and kids and what would happen to me. In time, I have learnt that all these things had nothing to do with my relationship with God but everything else like public standing and perception. Things that don't matter and were not the fruit of my salvation. God called me, saved me, and offered me peace that surpasses all understanding in exchange for casting my cares and burdens onto him. All the other things shouldn't be my immediate concern.
In Christian life, shame is not something we negotiate with, instead, it's something we set aside because truly if God is for us, who can be against us (Romans 8:31). When we negotiate with shame, it drives us away from the closeness and nearness Jesus' death bought us.
1. We need to create more safe spaces
God wants all of us. As a church, I fear we haven't done enough to open up our hearts, homes, and spaces to people that have unique stories. I am guilty of this. Sex and sexuality are so elevated and allowed to accrue unique dread and fatality in popular culture. Some people believe they are better off dead than experiencing same-sex attraction at some point in their lives. This is a tragedy
Many people have told themselves they will die with secrets when the reality is that a community with God's people can and should be a balm for people making sense of their experiences. Just like everything else, when exposed to God's light, it doesn't change how God sees us. When God shines his light on us, it is warm, inviting and transformational and not burning, hard, scolding or humiliating. That's the light that society shines.
The reality of Romans 10:3 is that God sees us as sons, as his chosen people. He doesn't see us through the lens of what we are wrestling with or have wrestled with. We must give people the licence to be their full and authentic selves and not some acceptable shadow of who they are.
Your friend and Bible study partner who's married with three kids might experience same-sex attraction. The single guy who serves faithfully on the hospitality team might have known since he was little that his desires were different from other boys. The elder's wife who is every woman's shoulder to cry on may weep privately about this struggle that just won't go away. I've met all of these people and everyone needs space to tell their story.
2. What we suppress, comes out in other forms
I believe what we suppress, festers and comes out in unbefitting ways. One of the major reasons I believe scandals are commonplace in the church is because of a failure for us to be human and to confess freely. For us to tell the truth and make sense of what we think and feel in a healthy environment. I have lived experience of scoffing at therapy or making light of the importance of deep and radical confession. I have since repented from this because those are the very tools the church needs to use far more often to help people begin and continue a healing journey.
Confessing and sharing what we think and feel is crucial to healthy and holistic development. James 5:16 says 'Therefore confess your sins to each other and pray for each other so that you may be healed. The prayer of a righteous man has great power to prevail'
3. A message to those making sense of their experiences
Now several people may be reading this article because they have experienced same-sex attraction and have no idea what to do about it. I am no fountain of wisdom, but my encouragement would be to start by bringing it into the light. Talking to God about how you feel and what you are going through. Next are people who love you and trust. This can start in your circle of friends or even in your church. It's important to note that you are saved by grace, through faith and not because of your good works or right living. Christian living is a fruit of salvation and not the root. It is what flows out of a life yielded and lived in submission to God. The Gospel is about your salvation and the fruit that comes thereafter, not only about your sexuality. In the church, we have a habit of elevating sex and sexuality so much that we forget there is a whole Christian ethic we have been called to observe.
Christians, we serve a God who casts out fear with love; we worship a Saviour who came that we may have life to the full; we are filled with the Spirit who makes all things new. In his power, let's be quick to listen and slow to speak as we embark on the long road of discipleship.