There are few things that are certain in life: death, taxes and broken promises. Whilst all these things are inevitable, it doesn't make them any less painful when they occur. Broken promises may be the most painful of the three mentioned since it is the one scenario where both parties can feel the adverse effects. Promises are made to be kept and yet they are so easily broken. What makes it worse is when, as Christians, we break the promises we have made to God. The regret seems to linger no matter the sincerity of our confession. So how can we reconcile broken promises with the mercy of God?
No Confidence in the Flesh
I'm sure if you asked any Christian whether they loved God the answer will be yes. Yet, if these same Christians were to answer whether they have lived in such a way that reflects this confession the answer may change. One reason could be that we often have greater confidence in ourselves than we ought to. This was the case for Peter on the night Jesus was arrested. Jesus foretells the abandonment of the disciples before His arrest, Peter denies that this fate will befall him (Mark 14:27-29). Jesus then tells Peter that He will also deny Him three times and Peter once again rejects the possibility of this happening (Mark 14:30-31). Are we noticing a theme? Peter's eagerness to declare his holiness made him dismiss his weaknesses. Peter had greater confidence in what he wouldn't do rather than what Jesus had done for him (Luke 22:31-32). Can we relate? Have we in our zeal promised God we would never do a particular sin only for us to fall anyway? Any confidence in the flesh will always make us susceptible to sin. Like Peter, we must not boast about what we think we won't do rather believe that Jesus knows better than we do.
The Hall of Failure
In Hebrews 11 the author details the heroes of the Old Testament whose lives are marked by their faith in God. These heroes are often considered to be in the "hall of faith". However, these men and women's lives were not just hallmarked by faith but also by failure. Noah was a drunk, Moses was a murderer, Jacob was a deceiver, Samson was arrogant and proud, David was a murderer and adulterer. The book of Hebrews doesn't identify these men by their sin but by their faith. That is the hope that the gospel grants us. "Therefore, if anyone is in Christ, he is a new creation. The old has passed away; behold, the new has come" (2 Corinthians 5:17). We don't have to identify with our sins or our broken promises. If you're a Christian you have a new identity; you are a child of God.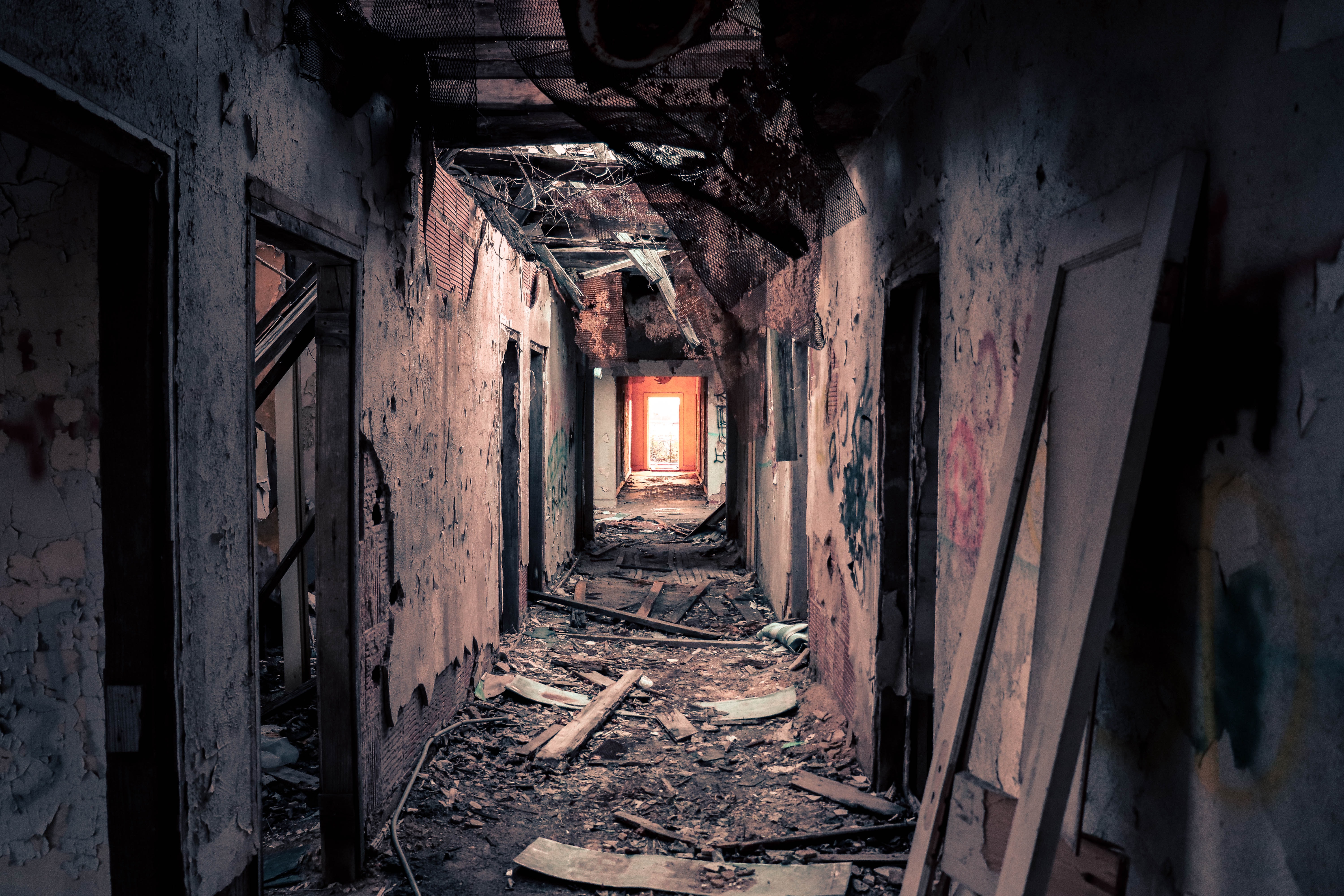 Abounding Mercy
Promises to God are easy to make and hard to fulfill. God doesn't want us to make promises in an attempt to show our fidelity. God prefers for us to simply show our fidelity (Matthew 5:37). The pressure we can put on ourselves to prove our righteousness is rooted in pride, not grace. We are not saved by the promises we try to keep, instead, we are saved because God keeps His promises (Genesis 3:15). If you're like Peter and are crushed under the weight of your broken promises, that's good. We should be grieved when we sin against our Father (2 Corinthians 7:9-10). But grief is not hopelessness. In our sadness, we have a Father who will lift our head up and embrace us with overwhelming grace (Hebrew 4:16). If you are worried that you have sinned too much to be forgiven, Jesus says, look to the Cross, my grace is much more (Romans 5:20-21).