"Wives, submit to your own husbands, as to the Lord." Hold on, wait a minute. Did he say "submit"? How degrading! How archaic! Or is it? Some have perceived this to mean that women receive the rough end of the stick whilst men can kick their feet up on the desk and relax. This couldn't be any further from the truth. Men are given a solemn and weighty call. One which requires a lifetime of devotion to fulfil. Gentlemen, your task is this: be Christ to your wife.
What is submission?
For the husband is the head of the wife even as Christ is the head of the church, his body, and is himself its Savior.

Ephesians 5:23
The Greek term used for submission here is "hupotassō". This a military term used to describe how a rank and file soldier would arrange themselves under the authority of their commanding officer. Therefore, while both men and women are to submit to the authority of God as the head of their life, women are to order themselves under the headship of their husband.
What is male headship?
In order to understand what male headship is, it is very useful to establish what it isn't.
Male headship is not inequality. Men and women were created in the image and likeness of God (Genesis 1:26-27); equal in value and dignity, yet with their respective differences.
Male headship is not despotic. It is not cruel and demeaning, but is to lovingly lead the home in obedience and reverence to God.
Male headship was not birthed by patriarchy. While abuses of power have been perpetuated by the patriarchy, and should be fought against, this is not the case with male headship and female submission. They find their genesis in God's creative order.
God created man before the woman, giving him commands, animals to name, and knew that he needed a helper, Eve, whom God also allowed him to name (Genesis 2:19-24). Moreover, man is the representative of the human race (1 Corinthians 15:21-22), through whom sin entered the world (Romans 5:12). Lastly, Adam was held accountable for the sin in Eden despite the fact that Eve ate the fruit first (Genesis 3:8-9).
As male headship comes from God Himself and was founded upon the creative order rather than patriarchy, it demands our attention. We must heed to it. Men are to lovingly lead as women willingly and joyfully submit to their headship. He is to be Christ to her; reflecting Christ's love for His church.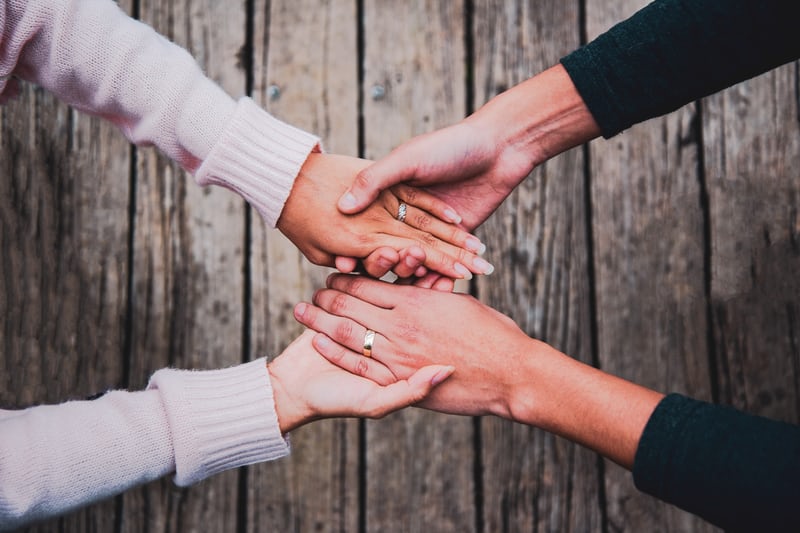 Sacrificial love
Husbands, love your wives, just as Christ loved the church and gave himself up for her…

Ephesians 5:25
A man is to love his wife with the greatest form of love – agape. This is the sacrificial, selfless and giving love. It is loving in spite of, rather than because of. In other words, loving when it may not even be merited and without the expectation of receiving back. The husband is to do this as he emulates Christ's love for the church. The church which despised Him in their sinful state, yet He gave His life up for her. The same body of believers which continues to rampantly sin against Him, but He still persists in His love for her. This is not feelings based, this is sacrificial and intentional.
Sanctifying love
…that he might sanctify her, having cleansed her by the washing of water with the word, so that he might present the church to himself in splendor, without spot or wrinkle or any such thing, that she might be holy and without blemish.

Ephesians 5:26-27
The husband is to love his wife with a sanctifying love. This love helps her to grow in holiness by cleansing her with the washing of the Word of God. In aiding her spiritual flourishment and wellbeing, He is preparing her to appear before Christ blameless and without blemish.
Caring love
In the same way husbands should love their wives as their own bodies. He who loves his wife loves himself. For no one ever hated his own flesh, but nourishes and cherishes it, just as Christ does the church,

Ephesians 5:28-29
Lastly, the man is instructed to lavish his lady with a caring love. Paul communicates this with an important reference to the body. When a man leaves his family to start his own, he and his wife become one body (Genesis 2:24; Ephesians 5:31-32). Christ and the church are also one body. Therefore, in a like manner to Christ, and as we ought to do with our bodies, the bridegroom must treat his bride with great care and attention because they are one. He must protect and constantly attend to her needs, loving his wife as she respects his leadership (Ephesians 5:33). While this includes her physical, emotional and mental needs, it is primarily a spiritual endeavour.
"The husband's role is not ultimately to make sure his wife is physically and emotionally sustained. The real objective is that his wife will be prepared to meet Jesus."[1]

Alistair Begg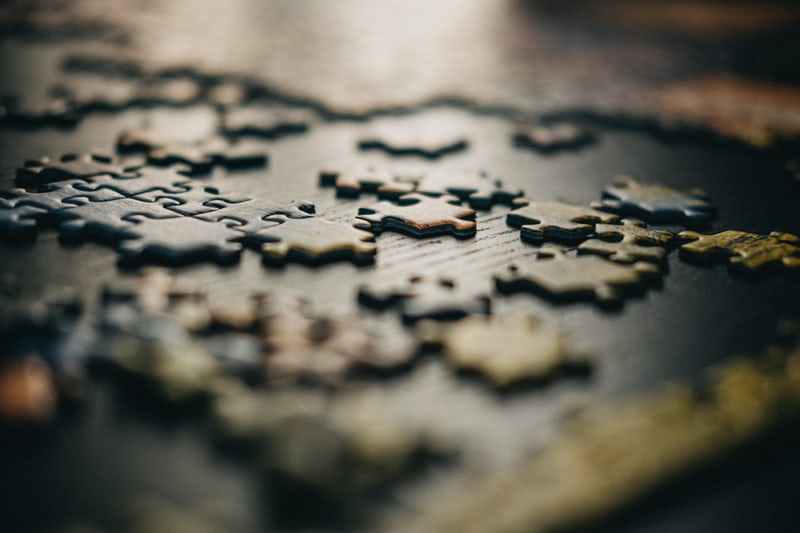 The bigger picture
Two people fulfilling different roles well, makes for more harmony and less conflict. But there is a bigger, and more beautiful picture painted by their union: it reflects the Gospel. Christ gave His life for the church in order that she may be saved from her sin, sanctified and eventually presented blameless before Himself for the marriage day of Christ (the Lamb and bridegroom) to the church (the bride) (2 Cor 11:2; Revelation 19:6-9). God has honoured us by inviting us to partake in this Gospel witness, let us embrace it.
To read on biblical submission from the female perspective click here.
---
[1] Alistair Begg A Word to Husbands Part One February 4 2018