It's easy to get caught up in the chaos of life. It seems we have been surrounded by uncertainty and speculation for most of 2020. It's at times like this we have to cling to the promises of our Lord. Throughout scripture, we see His promises being fulfilled over and over again and yet, we seem to spend so much of our lives worrying about tomorrow. Matthew reminds us not to worry about our lives. Why does he do that; because he walked with Christ and knew first hand of His love for His children and His promises fulfilled. Today we need to rejoice in His promise of peace, even in this worried world.
This week, our political leaders gave us a sobering reminder that the R-Number (rate of infection) for COVID is not falling but rising and a second national lockdown may again be inevitable. We have been here before, however, this does not make this news easier to hear. After months of danger for some, pain, heartache, where many of us have been faced with the reality of mortality, it is understandable that we may wish this chapter to draw to a quick conclusion.
Man is Made for Trouble
As someone who works in the news industry, I consume a very large amount of news every day and every week. I obsess over the minutia and the politicking that surrounds current affairs. I get to see the brokenness of the world, up close, every day.
As I sat meditating over the weekend, I was able to zone out for a few hours, this is a luxury in my line of work. Whilst I did this, I looked at the last few months and concluded that the only way I could describe them was by comparing the months to a small boat lost at sea during a fierce storm. We have been chucked to and fro by the winds; moments of stillness abruptly heckled by yet more winds, waves and unrelenting dizziness. We have truly been through it these last few months. There was another man in the Bible who saw something similar.
Eliphaz, Job's friend in advising him put it this way, 'man is born to trouble as surely as sparks fly upward' (Job 5:7). Trouble is certain and uncompromising. Life is dangerous. There is nothing more certain than the fact that we are all going to die. According to Our World, Our Data: 1 billion people have died in wars over the years, 60 million people die every year, 15 million from heart disease, about 10 million die from cancer, 15,000 children die every day, 4000 die every day in car accidents. 50 million people died in the Spanish flu epidemic 1918 and in the Black Death during the 1300s, a reported 75 million people died. In John Kelly's book, The Great Mortality: An Intimate History of the Black Death, where he explores some of the things people where going through as they sought to make sense of what was happening.
Here is what he said
"After watching packs of wild dogs paw at the newly dug graves of the plague dead, a part-time tax collector in Sienna wrote, 'This is the end of the world.' His contemporaries provided vivid descriptions of what the end of the world looked like, circa 1348 and 1349. It was corpses packed like lasagna in municipal plague pits, collection carts winding through early morning streets to pick up the previous day's dead, husbands abandoning dying wives and parents abandoning dying children for fear of contagion, and knots of people crouched over latrines and sewers inhaling the noxious fumes in hopes of inoculating themselves against the plague. It was dusty roads packed with panicked refugees, ghost ships crewed by corpses, and a feral child running wild in a deserted mountain village. For a moment in the middle of the fourteenth century, millions of people across Eurasia began to contemplate the end of civilization, and with it, perhaps, the end of the human race."

John Kelly | The Great Mortality: An Intimate History of the Black Death
We can only imagine the terror that occupied the hearts of the people who were exposed to that. We can be thankful in the providence of God to be living in a time where we aren't exposed to death and decay on this scale. What we face now would be considered in comparison to that, a very minor concern. And yet, because you have an entire world of people cut off from any eternal hope, everything becomes fearful to them. For those who do not know the Lord Jesus Christ, who have no true hope after death, it's reasonable to fear, it's reasonable to be concerned about death and because they face, as we know, divine judgment and eternal punishment.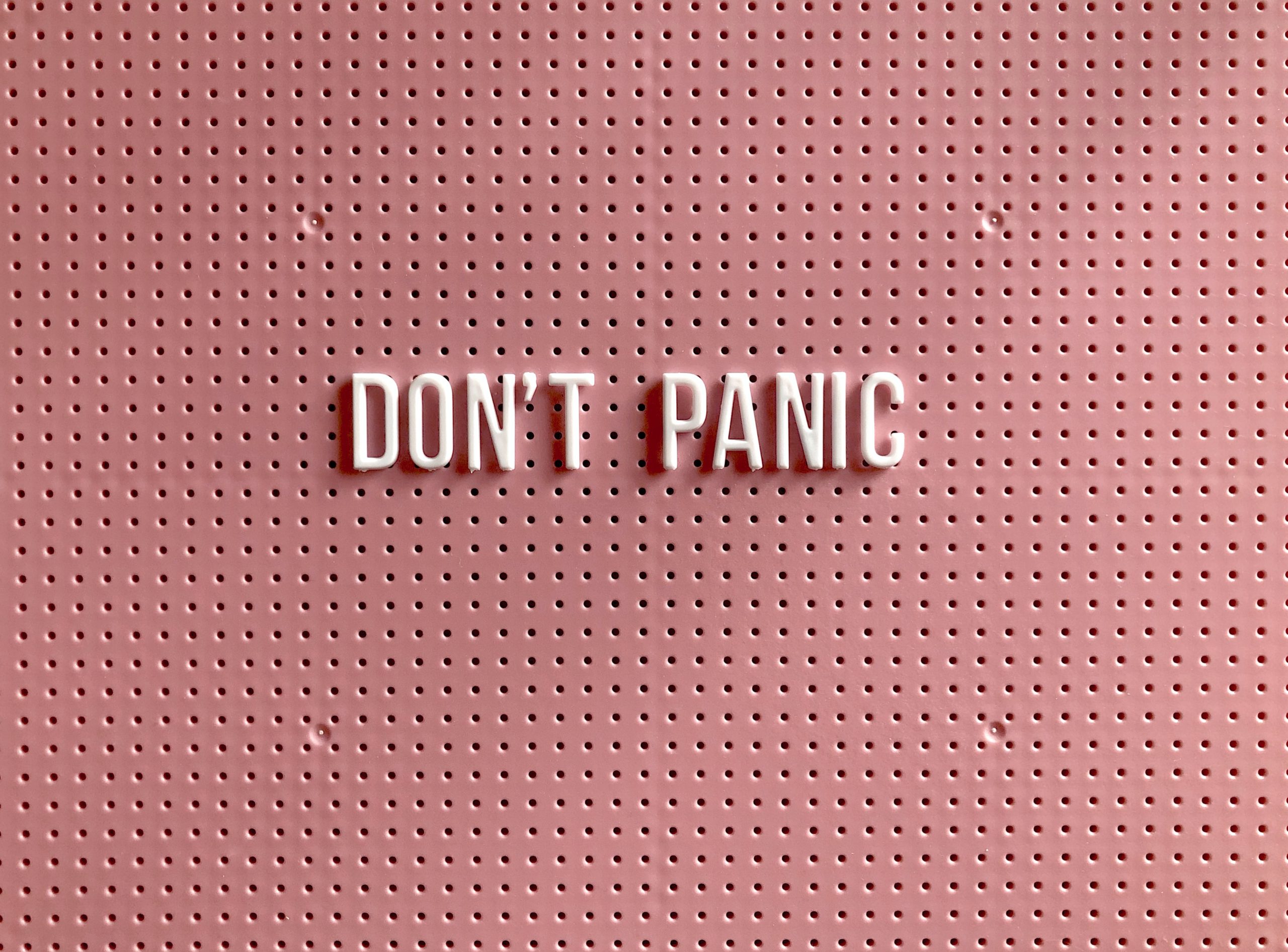 Who is Our Father?
But what about the family of God? How do we respond to these things? How can we be the rock and the safe place and the protector and the helper of those around us? How do we respond, and what is our perspective to be? As the UK faces another lockdown, what should our response be to these things? Was Job's friend right? Are we just made for trouble? Should we just bite our lips, grit our teeth and brace ourselves?
The Word of God is clear on this, so I want to encourage you with some things from the Word of God. This is God speaking to us.
"The Lord also will be a stronghold for the oppressed, a stronghold in times of trouble; and those who know Your name will put their trust in You, for You, O Lord, have not forsaken those who seek You." –Psalm 9:9-10
"Therefore, let everyone who is godly pray to You in a time when You may be found; surely in a flood of great waters, they will not reach him. You are my hiding place; You preserve me from trouble; You surround me with songs of deliverance." – Psalm 32:5-7
"One thing I have asked from the Lord, that I shall seek: that I may dwell in the house of the Lord all the days of my life, to behold the beauty of the Lord and to meditate in His temple. For in the day of trouble He will conceal me in His tabernacle; in the secret place of His tent He will hide me; He will lift me up on a rock. And now my head will be lifted up above my enemies around me, and I will offer in His tent sacrifices with shouts of joy; I will sing, yes, I will sing praises to the Lord." – Psalm 27:4-6
"Therefore, let everyone who is godly pray to You in a time when You may be found; surely in a flood of great waters they will not reach him. You are my hiding place; You preserve me from trouble; You surround me with songs of deliverance." – Psalm 32:5-7
"The righteous cry, and the Lord hears, and delivers them out of all their troubles. The Lord is near to the brokenhearted and saves those who are crushed in spirit. Many are the afflictions of the righteous, but the Lord delivers him out of them all. He keeps all his bones, not one of them is broken. Evil shall slay the wicked, and those who hate the righteous will be condemned. But the Lord redeems the soul of His servants, and none of those who take refuge in Him will be condemned." Psalms 34:17-21
"But the salvation of the righteous is from the Lord; He is their strength in time of trouble." – Psalm 37:39
"Because the Lord is good, a stronghold in the day of trouble; and He knows those who take refuge in Him." – Nahum 1:7
"I sought the Lord and He answered me, and delivered me from all my fears. They looked to Him and were radiant, and their faces will never be ashamed. This poor man cried, and the Lord heard him and saved him out of all his troubles. The angel of the Lord encamps around those who fear Him, and rescues them. O taste and see that the Lord is good; how blessed is the man who takes refuge in Him! O fear the Lord, you His saints; for to those who fear Him there is no want. The young lions do lack and suffer hunger; but they who seek the Lord shall not be in want of any good thing." – Psalms 34:4-10
"Call upon Me in the day of trouble; I shall rescue you, and you will honor Me." – Psalm 50:15
"God is our refuge and strength, a very present help in trouble. Therefore we will not fear, though the earth should change and though the mountains slip into the heart of the sea; though its waters roar and foam, though the mountains quake at its swelling pride. There is a river whose streams make glad the city of God, the holy dwelling places of the Most High. God is in the midst of her, she will not be moved; God will help her when morning dawns. The nations made an uproar, the kingdoms tottered; He raised His voice, the earth melted. The Lord of hosts is with us; the God of Jacob is our stronghold." – Psalm 46 1-3
"My heart is in anguish within me, and the terrors of death have fallen upon me. Fear and trembling come upon me, and horror has overwhelmed me. I said, 'Oh, that I had wings like a dove! I would fly away and be at rest.' Behold, I would wander far away, I would lodge in the wilderness. I would hasten to my place of refuge from the stormy wind and tempest." – Psalms 55:4-6
"Cast your burden upon the Lord and He will sustain you; He will never allow the righteous to be shaken." – Psalm 55:22
This is Our Father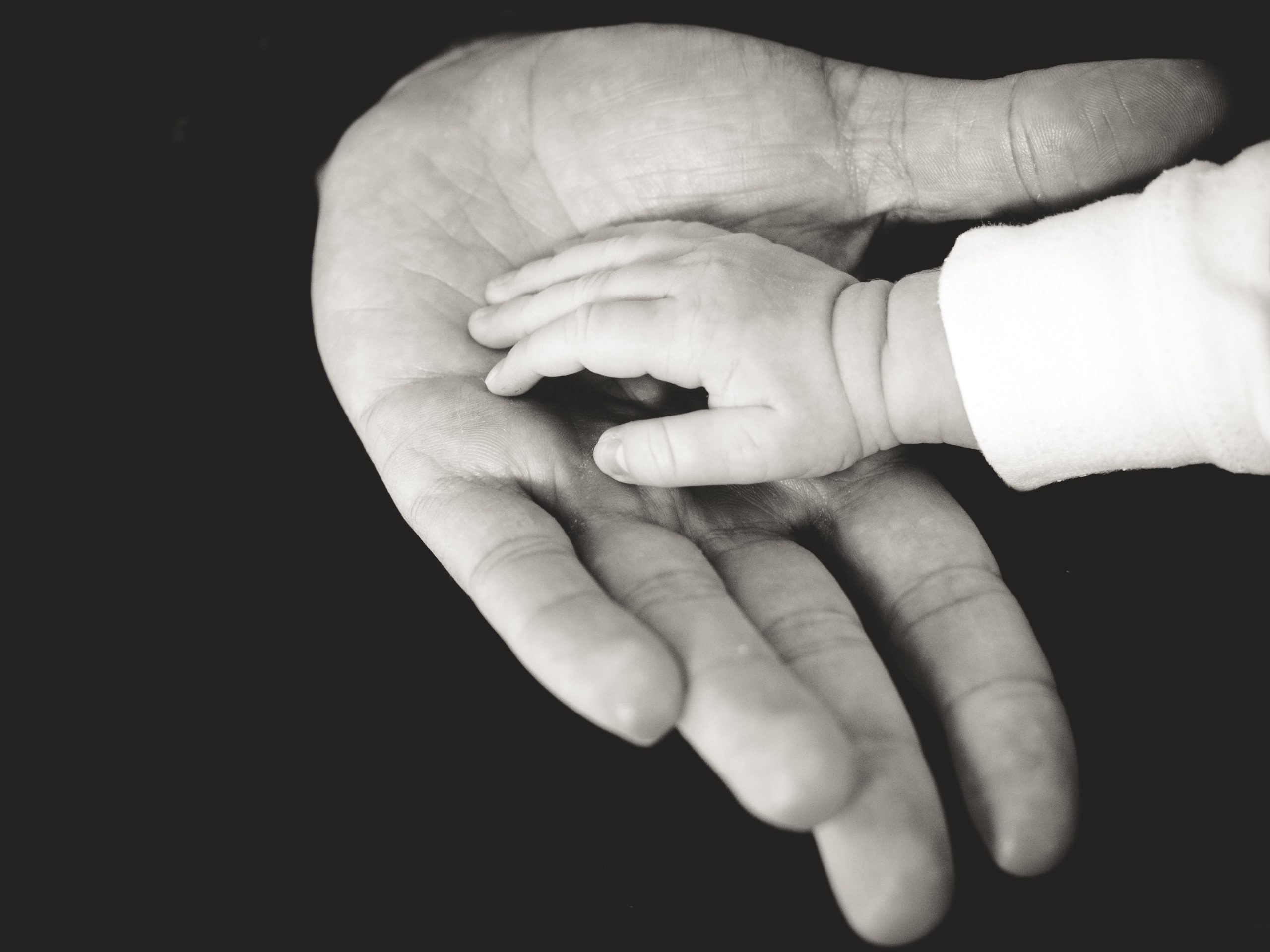 This is the protection promised to God's people, and God repeats it again and again and again in the Bible. When we come to the New Testament, Jesus demonstrates this same care and compassion for people who are afraid and scared in the first of the synoptic Gospels, Matthew, in chapter 6. The Lord is gathering a new people, a holy nation, a royal priesthood, a people for His own possession, and to them, He promises blessings, blessings to the faithful. This is the new people, the people that belong to the Lord, and He makes promises to them, and part of the list of promises comes in verses 25-34 of Matthew 6.
Three times in that passage Jesus says don't worry, don't worry. He actually says, "Don't worry, stop worrying, and don't start worrying," by changing the form of the verb. If you're worrying, stop. If you're not yet worrying, don't start. And just generally, don't worry, don't be anxious.
Rather than focus on the times we are in, focus on the Father. God is your Father, and God takes care of those who are His own.