It is difficult to overstate just how important a daily reading practice of reading the bible can be. From my perspective, it's the single most important thing that has changed my Christian walk.
Our faith is nourished by a daily encounter with God's Word. Today many applications help us with reading a verse a day, but I want to encourage readers to go deeper and commit to the daily study of the bible. The Bible holds immeasurable wisdom, guidance, and encouragement that can shape our lives and draw us closer to our Heavenly Father. Let us delve into some passages and discover the transformative impact that consistent engagement with the Word of God can have on our spiritual journey.
"Your word is a lamp to my feet and a light to my path." (Psalm 119:105)
This verse reminds us that the Bible is not merely a collection of ancient texts but a divine guidebook for our lives. Just as a lamp illuminates a dark path, God's Word shines a light on our journey, showing us the way to live according to His will. By studying the Scriptures daily, we allow God's light to guide our steps, offering wisdom, clarity, and direction in a world often shrouded in confusion.
If we want to be guided by God, then we must pay close attention to his words which provide us with the daily guidance we need.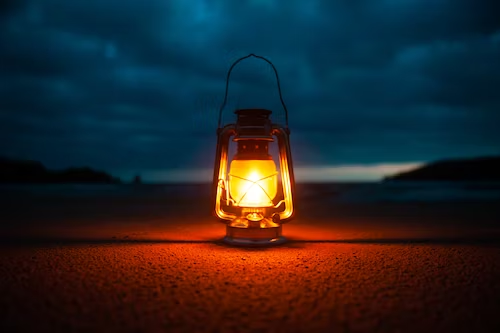 "This Book of the Law shall not depart from your mouth, but you shall meditate on it day and night, so that you may be careful to do according to all that is written in it. For then you will make your way prosperous, and then you will have good success." (Joshua 1:8)
Joshua received this instruction from God as he prepared to lead the Israelites into the Promised Land. The same principle applies to us today. Daily meditation and study of God's Word lead to a deep understanding of His commands and promises. By internalizing Scripture, we align our actions with God's principles, resulting in true prosperity and success—a life lived in harmony with His perfect plan.
"All Scripture is breathed out by God and profitable for teaching, for reproof, for correction, and for training in righteousness, that the man of God may be complete, equipped for every good work." (2 Timothy 3:16-17)
These verses emphasize the comprehensive nature of Scripture and its impact on our lives. God's Word teaches us, convicting us of areas where we fall short, correcting our course, and training us to live in righteousness. Through daily study, we allow God's Word to mould our character, equipping us to fulfil His purposes and engage in good works. It is through the transformative power of Scripture that we become vessels of God's love and instruments of His grace in the world.
"But be doers of the word, and not hearers only, deceiving yourselves." (James 1:22)
This verse emphasizes the importance of applying what we learn from Scripture. Daily Bible study should not be a passive exercise but an active pursuit of understanding and obedience. Merely hearing the Word without putting it into practice is futile. As we engage with the Scriptures daily, let us allow God's truth to penetrate our hearts, leading us to live lives that reflect His love and grace. It is in the application of God's Word that we experience genuine transformation and make a meaningful impact on the world around us.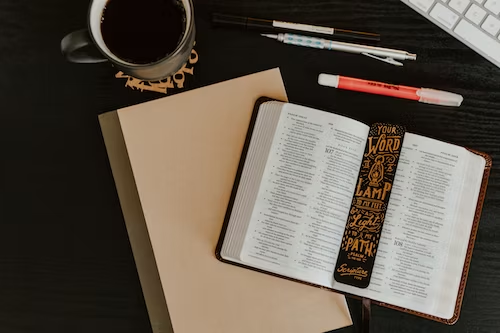 Daily reading of God's word is an indispensable practice for every Christian. As we immerse ourselves in God's Word, we encounter His wisdom, guidance, and life-transforming power. By meditating on Scripture, we allow God to illuminate our path, prosper our ways, equip us for His work, and transform us into His image.
Let us make a commitment to engage with the Bible daily, allowing its truths to shape our lives and draw us closer to our Heavenly Father.