It's important that we go into ministry for the right reasons.
Paul, in his letter to the church at Ephesus alludes to the reality that all Christians are ministers. This is true because he asserts that Christ gave gifts to the church to 'equip saints for the work of ministry' (Ephesians 4:7-12). The relevance of this is that Jesus graces all believers with the responsibility of ministering, though we may minister in different capacities. Consequently, no believer is exempt from the question this article seeks to answer. In this article, we will be uncovering who owns the ministry; the minister or God and how to ensure that the owner isn't mistaken. We will do this by exploring the temptation to seize what belongs to God due to the nature and consequence of the fall, which also plays out in ministry.
The nature of the fall and how it plays out in ministry
Let's start with Paul's admonition to the Colossians:
"And whatever you do, do it heartily, as to the Lord and not to men," Colossians 3:23
Paul excludes nothing in what he urges us to do for God, so ministry is obviously included. With that being said, we also learn from Paul that there's a sense of responsibility or ownership that believers should feel towards their ministry, he uttered 'For I speak to you Gentiles; inasmuch as I am an apostle to the Gentiles, I magnify my ministry,' (Romans 11:13). The problem comes when you forget that you were entrusted with stewardship over it, and it really belongs to God. In the Garden Adam had a sense of responsibility and ownership towards it, his work was to dress and keep the garden, but its source was God. When the serpent tempted Adam and Eve, he appealed to their selfish ambition, Eve saw that it was 'good for food, a delight to the eyes and it was to be desired to make one wise,' the temptation was to apprehend the benefits of the tree without regard for its source.
Our ministry is the same way, we have responsibility and a sense of ownership towards it, but its source is God. Paul urges us against this same selfish ambition saying, "Let nothing be done through selfish ambition or conceit, but in lowliness of mind let each esteem others better than himself." (Philippians 2:3). Our ministry can expose an array of selfish ambitions: a means for position, significance, wealth, and power. The wise king Solomon did say 'A man's gift makes room for him and brings him before the great' (Proverbs 18:16). The problem is when your ministry becomes more about the rooms you want to occupy and the dignitaries you want to rub shoulders with than honouring God. Ministry has become about you and not about God.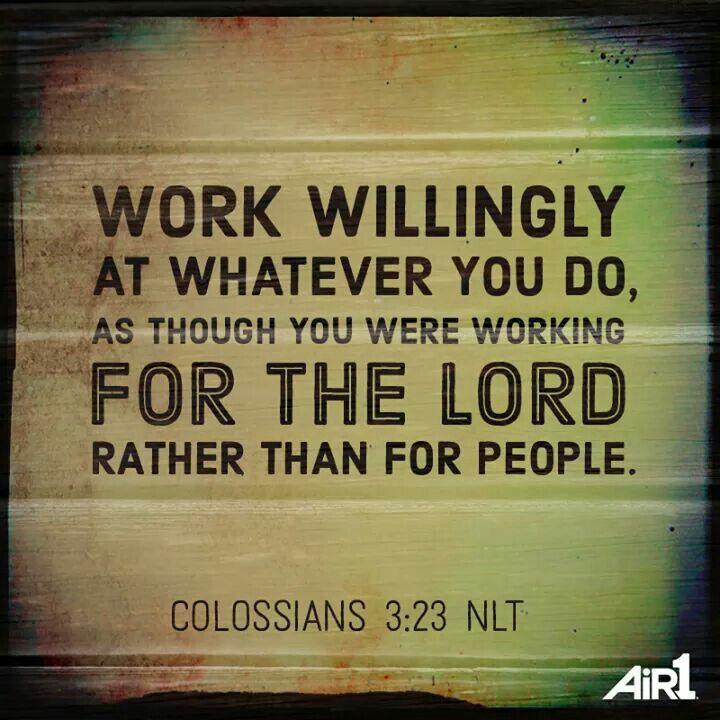 Learning from Jesus' example
The gifts God gives to aid our ministering will inevitably provide opportunities. This is especially true in our celebrity culture. In Jesus' case, the opportunity was not merely to be before kings but to be king of all the kingdoms of the world and their glories. A position he was tempted to rise to by bowing to the enemy. The temptation was strikingly similar to Adam and Eve's because they were made in God's likeness but were tempted to disregard God in order to be like him. The Father's plan was always for the Son to not only be king but to be the King of kings. Thankfully he had his priorities straighter than Adam and Eve had theirs.
"Then those men, when they had seen the sign that Jesus did, said, "This is truly the Prophet who is to come into the world." Therefore, when Jesus perceived that they were about to come and take Him by force to make Him king, He departed again to the mountain by Himself alone." John 6:14-15 NKJV.
At different points of his ministry, Jesus slipped from the crowds before they could crown him because his ambition was for God. He was working heartily in all he was doing for God and not for men. Not to be applauded by men (which is what the crown represents) but to be applauded by God.
In another instance, he had the opportunity of renown, to amass an audience for himself but he responded the same way, again because he understood that his ministry was for God. "However, the report went around concerning Him all the more; and great multitudes came together to hear, and to be healed by Him of their infirmities. So, He Himself often withdrew into the wilderness and prayed." Luke 5:15-16
He ran from the crowd to be with the source of his ministry, and we ought to do the same.
Jesus overcame the public temptation in his ministry because he overcame the garden of Eden-like temptation he faced in the wilderness (Matthew 4). Again, like Adam and Eve, his temptation was to gratify selfish ambitions outside of the will of God.
Questions we can ask ourselves to ensure the ministry we are at stewarding is God's and not ours:
Are you content without the microphone or the stage?
Are you content without an audience seeing and applauding your gifts and good deeds; is the secret place enough for you? (Read Matthew 6:1-6 for more context)
Are you striving to be a Mary or a Martha? (Read Luke 10:38-42) for more context.
Who is fundamentally responsible for all your ministerial success?
---
If we are being honest with ourselves, the 'right Christian answer' isn't always the truth in our ministerial journeys. You might need to take frequent breaks like Jesus did to ensure your contentment lies in God alone. You might need to take a break altogether. I know I've had to personally. Concluding that you won't ever need to ask yourself these questions and examine your heart isn't the wisest disposition. Scripture calls us to examine ourselves (2nd Corinthians 13:5). As Christians, we are ministers with a unique blend of gifts to aid our ministry. Our ministries will attract attention because of our gifts but we must have our priorities straight. We must choose the disposition of humility and not pride. We must take the type of ownership that mirrors responsibility for our ministry whilst acknowledging our source like Jesus did, seeing ministry as a means of service to people for the glory of God. We must examine and be honest with ourselves when we are being fuelled by selfish ambition. We must repent and take breaks if we need to, to find contentment in God alone. May God help us to use our ministries to serve people for God's glory and not for ours in Jesus' name, Amen.