In life, we all face many battles, but the hardest and longest battle we fight is the battle of the mind. The words we speak to ourselves and the words we allow to fester help create strongholds in our minds.
For though we walk according to the flesh, we do not war according to the flesh. For the weapons of our warfare are not carnal but mighty in God for pulling down strongholds, casting down arguments and every high thing that exalts itself against the knowledge of God, bringing every thought into captivity to the obedience of Christ.

2 Corinthians 10:3-5
A sermon I recently listened to highlighted the importance and power of our words towards ourselves, a topic which is very crucial for us all to be mindful of. There is nothing more powerful in our lives than our self-talk; it is potentially more powerful (in its impact on us) than God-talk. God-talk is only powerful in our lives when our self-talk aligns with it.
The bible says in Proverbs 23:7, "as a man thinks in his heart, so is he". It doesn't say as God thinks or what God says – it says "as a man thinks". When the Bible says this, it is referring to your self-talk.
There's so much power in the words we repeat to ourselves that they can either break us down or build us up. The devil understands the power of our self-talk and he uses it. Self-talk is what builds negative or positive strongholds.
What is a stronghold?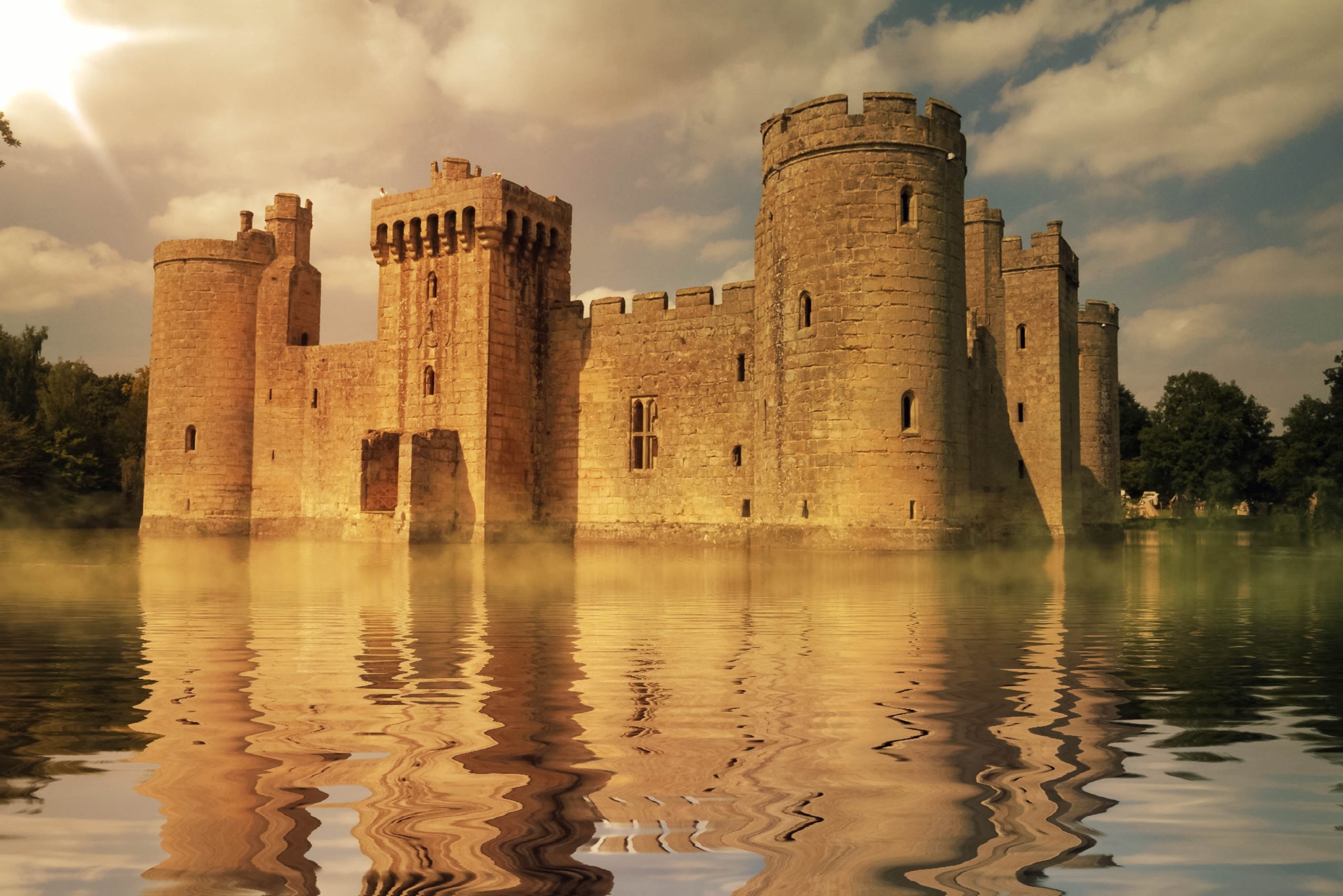 A stronghold is a fortress or a castle.
For the weapons of our warfare are not carnal, but mighty through God to the pulling down of strong holds.

2 Corinthians 10:4
Castles (strongholds) are built one brick at a time. These bricks represent our thoughts and therefore our self-talk. This means the strongholds in our minds are built one thought at a time – just like a castle is built one brick at a time.
However, it's our responsibility to build our strongholds with either positive thoughts or negative thoughts. The enemy's aim is to make us self-destruct by getting us to talk about ourselves negatively. We must resist! (2 Corinthians 10:5). We need to stop focusing on what others think about us.
If what other people say about us can move us to the left or to the right, we will be destroyed, because we will be trapped by negative thoughts.
Ultimately, it should be more important what we say about ourselves, which must align with God's truth about us. We must understand the impact of our self-talk so we can use it, and maintain it, to build positive strongholds in our minds.
Every stronghold isn't negative; the scripture says in Psalm 94:22 that 'the Lord is our stronghold'
So what happens when you build a negative stronghold?
You might have been told negative things about yourself at a time when you were very impressionable. You then took it on board and into your spirit, and begun to confirm what that person said by repeating those words to yourself – which resulted in you living your life according to those words… those sentences.
This means some people are serving a life sentence and they are not even in prison. Instead, they are living according to the negative words that were sown into them by others.
Serving a life sentence is different from having a life sentence. Having a life sentence is what you've heard and have got inside your mind, but serving the life sentence is when you start making choices based on that lie or that life sentence……that life sentence then becomes a death sentence!
The Bible says that death and life lie in the power of the tongue… the power of your words! (Proverbs 18:21). This means a negative stronghold in your mind can lead to the death of your future, your destiny, your relationships, your confidence, your courage…etc.
How do you overcome this?
To overcome this, you need to sow new, positive seeds into yourself. You have to speak positively to yourself, whether out loud or in your internal conversation. You must remember that death and life lie in the power of the tongue, meaning the power of your words! (Proverbs 18:21). As Jesus did in Matthew 4, you can use scripture to combat and speak against those lies that have infiltrated your mind – the word of God is living and powerful (Hebrews 4:12).
Scripture talks about what things you should aim to think (or meditate) on, which is the equivalent of your internal conversation. Things which are true, noble, just, pure, lovely, of good report, virtuous and praiseworthy (Philippians 4:8). You need to think on these things rather than the lies you have believed about yourself, which do not, and can not, come from God.
You must also draw near to God. If you become overwhelmed with the negative self-talk, you need to draw close and listen to the still, small voice of God. If you are struggling to hear someone, the first thing you do is move closer to them. So draw nearer to God by inclining your ears to the voice of our Heavenly Father. It is your proximity to God's voice that tells you what to speak to yourself.
You must also learn to pray. Prayers reach further! Your prayers have a long reach! David had a small weapon, but that weapon had a long reach and that is an example of what our prayers can do. Our prayers overcome, transform and renew. By praying and speaking the word of God, you change the negative stronghold that has trapped your thoughtlife into a positive stronghold that rejuvenates and strengthens you.