Apathy. A feeling where we lack interest and enthusiasm, a word that can be applied to various situations such as work, and studies but could we also feel this way towards our Christian faith, worshipping, reading the bible or praying? Yes, that is the simple answer. It is entirely possible for a Christian to go from being a vibrant and zealous spiritual experience to a day or week after, feeling numb and apathetic. It is no foreign or alien feeling but rather something we should expect and be vigilant about, considering that we can face hardships, go through busy seasons, and grow weary over time.
I just don't feel like it…
In a period of spiritual drought, it is hard to do the things of God like fellowshipping with our fellow brothers and sisters in Christ or even go onto the bible app. This can be triggered by so many things, a bereavement, stress at work or university, exhaustion from burn out, being made redundant and so many other things, the list goes on. Apathy can also be triggered by complacency (Amos 6:1-4), or where we can get too comfortable in our faith and start to lose our awe and wonder of God (Hosea 13:6). And if we identify this state of apathy but do nothing to leave it, this will distance us even further from God (James 4:17).
You see the devil prowls around looking for people isolated and vulnerable to devour, so it is important that we arm ourselves and stay sober and alert. If we liken apathy to dust or dirt that collects in our house, in a good season we will regularly clean/tidy up every 1-2 weeks but a time may come when your house is neglected for 1-2 months. In that situation, a deep spring clean will be required to restore and recalibrate your home to its original state. And following a period of apathy, we will need a deep and intentional spring clean to recalibrate and reignite the flame for God once more.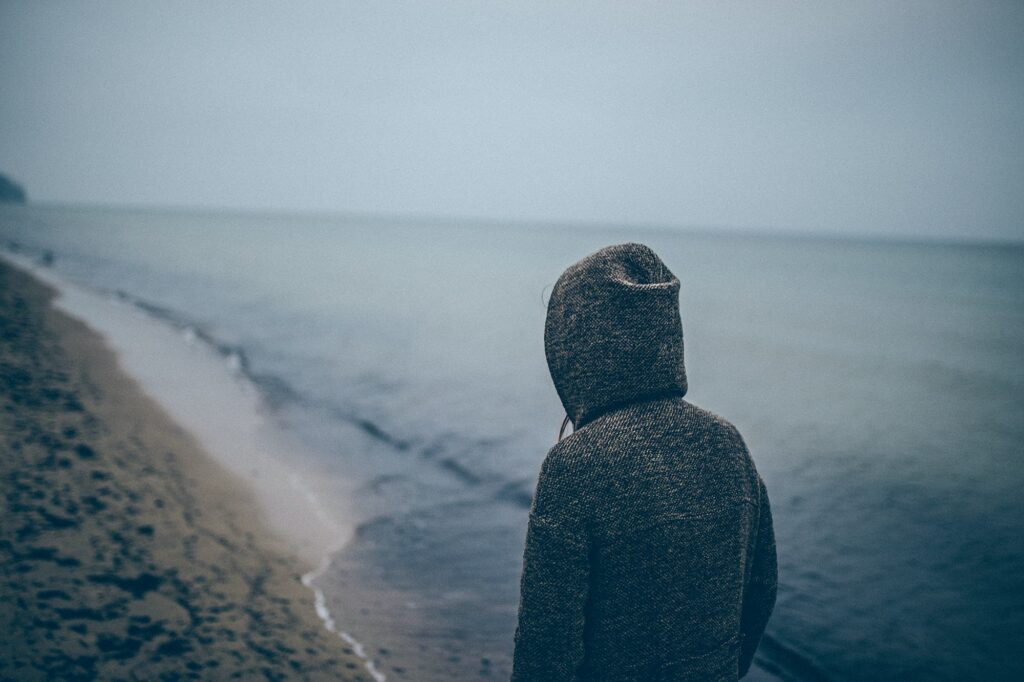 A compassionate God we serve
So, how do we fight apathy when it comes? Well below are a few suggestions: –
Bring your need to the cross, our God is compassionate and rich in mercy, we can come to Him as we are and lay at His feet. Time in His presence, delighting in Him once more will bring back the fervent joy of our salvation.
Bring your need to a healthy Christian community, in times of apathy and disconnect…talk about it. It is nothing to be ashamed of, but it is essential you try to reconnect with the body of Christ once more, allowing someone to walk alongside you and encourage you during this season.
Prayer and fasting, our prayers are powerful and effective. Regaining the habit of talking to God, remove any distractions whether it is food, social media or tv. And being intentional about re-opening the communication line with God, be it for 10mins, 30mins or 1hr a day.
Because of the LORD's great love, we are not consumed, for his compassions never fail

Lamentations 3:22
Friends, this is not a problem without a solution, the first step is to identify that something is not clicking spiritually. There has been a break in your connection with God. And then taking steps to re-establish that connection. Our God is gracious and patient towards us, so I urge you to fight to reignite the fire, and apply intense effort and ardent zeal against apathy (which may seem like an uphill climb).
With the help of the Holy Spirit inside of you, you CAN reclaim the joy, awe, and wonder that comes from knowing God once again! So, while spiritual apathy may make an appearance in our lives, let us be mindful it doesn't dominate our lives and steer us away from our heavenly father. Spot it. Stop it. And live the superabundant life promised to you through Jesus!