Have you ever found yourself in a moment of self-awareness, when you realise that while you are trying to share the gospel and tell lost people about Jesus, you yourself aren't really living as if the message is true? It can feel like an unsettling paradox, and it can lead to real discouragement.
I can certainly identify with this.
In this article I want to share three brief thoughts, about why it is so important to remember that while you share the word, you must also live by it.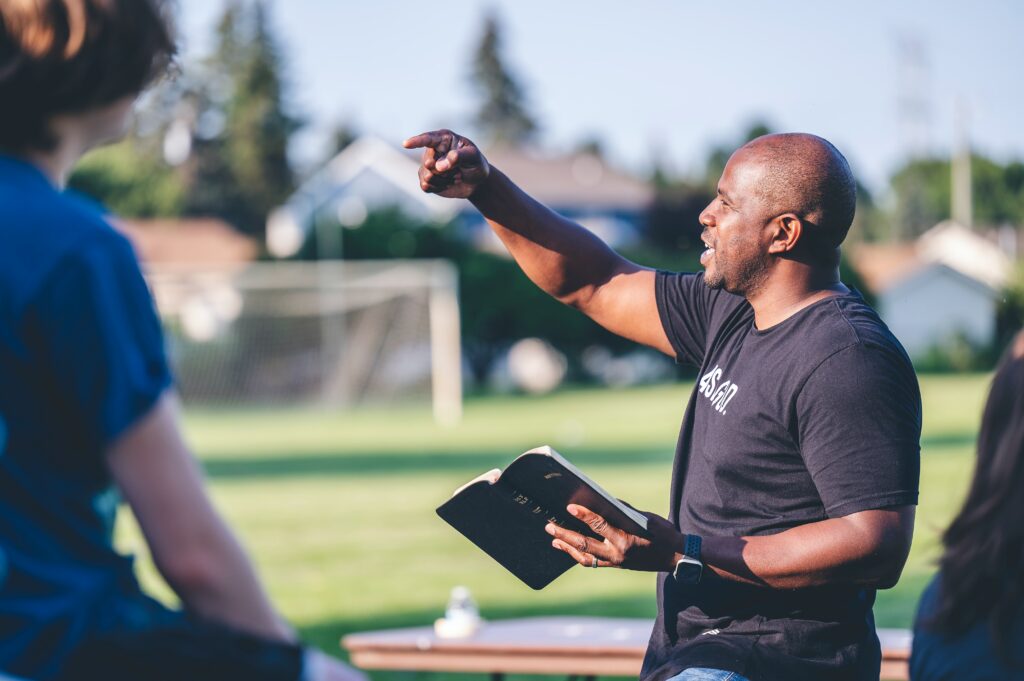 Zeal to share flows from authentic faith
There is a clear correlation between the authenticity of one's faith and the effectiveness of their witness. When we are walking closely with God, and therefore more intimately sensing his work in our lives, then speaking about what he has done for us comes a lot more naturally. In fact, in these seasons there can be a wonderful excitement about sharing what God has done for us, and that is how it should be.
In Matthew 12, we read that Jesus said, "From the abundance of the heart the mouth speaks" (v34) In other words, whatever we are most captivated by, we find the easiest to speak about. I could talk for hours about Chelsea Football Club, with great passion and conviction because I love the club (despite this tragic season). The principle is the same – when we are actively spending time in the word and in prayer, seeking to know God more deeply, it leads to increased affections for Him, and in turn increased zeal to tell others about Him.
Words without actions are unconvincing
Another thing to consider is the danger of weakening your witness through actions which contradict your words.
If you have a non-Christian friend and you tell them of the ways in which Jesus has changed your life, but the next day they observe you acting exactly the same as you used to, or in a way that the rest of the secular world does, it doesn't give your words a lot of meaning. Future attempts to speak about Jesus to that friend could be met with scepticism, because of the disconnect between what you said and how you acted.

I remember learning the hard way at university, when I was speaking to a friend about the Christian worldview and he pointed out that some of my behaviour he had witnessed was inconsistent with that. "Actions speak louder than words" is so often true.
Hypocrisy is dangerous
For me, one of the most striking pictures that Jesus painted was that of a man with a log in his eye pointing out that someone else had a speck in theirs' (Matthew 7) It's a picture of hypocrisy.
Hypocrisy is rarely deliberate, and it can creep in subtly, but Jesus is clear that it is serious. We need to be careful that in our attempts to share the gospel we aren't rebuking people for actions and attitudes which we ourselves are guilty of at the same time.
Our witness should always come from a place of humility, acknowledging that we are all hopeless sinners in need of a saviour.
While writing this I've been convicted to examine my own spiritual life, to think about whether I'm really living out what I'm seeking to share with others.
---
Let me encourage you to take a moment to do the same. I pray that each of our hearts would be so captivated by God's grace that we can't help but authentically share what he has done for us.