On my mount rushmore of heroes whose words have shaped my life sits Charles Spurgeon. A juggernaut of preaching who had a strong command of the English Language.
I was recently taking a leadership group of young preachers through one of Spurgeon's lectures when it dawned on me that many young people may not be fully exposed to his work. In this short article, I want to reflect on his work.
Charles Spurgeon, often referred to as the "Prince of Preachers," was a prominent figure in Christian history whose impact reverberates to this day. Born in 1834, Spurgeon's ministry was marked by an unwavering commitment to proclaiming the Gospel and a deep love for God's Word. Through his powerful preaching, prolific writing, and compassionate heart, Spurgeon left an indelible mark on the Christian faith. Let us explore who Charles Spurgeon was and the enduring impact he had on believers worldwide.
A Prodigy of Preaching
Spurgeon's gift for preaching became evident early in his life. At the tender age of 19, he was called to pastor the New Park Street Chapel in London, where his congregation rapidly grew. Known for his dynamic and passionate sermons, Spurgeon preached the Gospel with clarity, conviction, and an unwavering commitment to biblical truth. His eloquence and ability to connect with people from all walks of life drew immense crowds, filling the Metropolitan Tabernacle to its capacity.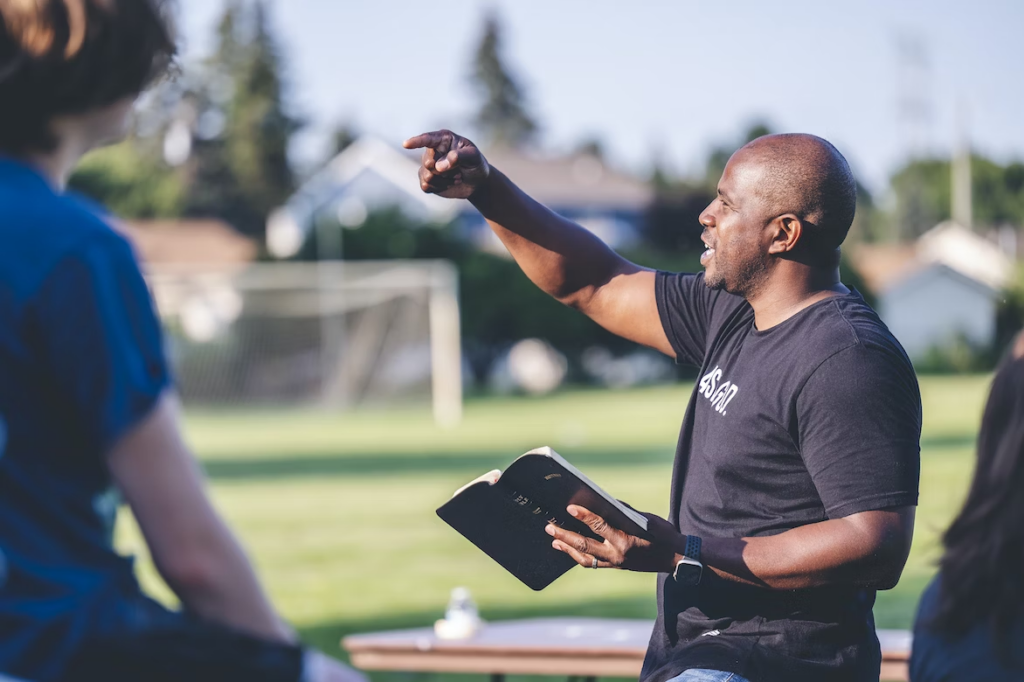 A Devoted Student of God's Word
I recently wrote about the importance of adopting a daily bible study habit. Spurgeon's impact was rooted in his deep love for Scripture. He diligently studied God's Word, investing countless hours in biblical research and exploration. His commitment to the Bible's authority and his ability to expound its truths captivated his listeners and readers. Spurgeon's sermons and writings were saturated with biblical insights and practical wisdom, making the Scriptures accessible and relevant to the lives of his audience. His renowned work, "The Treasury of David," an exposition of the Psalms, remains a valuable resource for believers seeking spiritual nourishment.
A Heart for Evangelism and Compassion
Spurgeon had an unyielding burden for the lost and a compassionate heart for the suffering. He established numerous charitable organizations, including an orphanage that cared for hundreds of children. Spurgeon's commitment to social justice and his emphasis on the importance of practical Christian living inspired many to engage in acts of mercy and compassion. His passion for evangelism led to the distribution of thousands of tracts and the establishment of a Pastor's College, equipping ministers for the work of the Gospel.
A Legacy of Faith
Spurgeon's impact on the Christian faith extended far beyond his lifetime. His sermons, which were widely published, continue to reach and inspire millions of believers worldwide. His emphasis on the grace of God, the centrality of Christ, and the power of the Holy Spirit resonates with Christians of all denominations. Spurgeon's influence can be seen in the lives and ministries of numerous pastors and evangelists who have been inspired by his example. His legacy serves as a reminder that God can use one faithful servant to bring about significant change in the world.
Charles Spurgeon's life and ministry serve as an enduring testimony to the transformative power of God's Word and the impact of one person wholly committed to Him. Through his passionate preaching, unwavering devotion to Scripture, and compassionate heart, Spurgeon left an indelible mark on the Christian faith. His legacy continues to inspire believers to faithfully proclaim the Gospel and live out their faith in service to others.